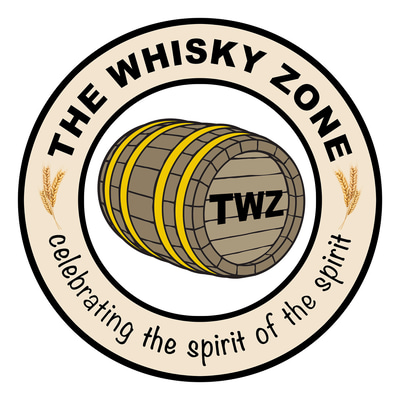 Bruichladdich Black Art 10.1
November 22, 2023
While I always like to encourage people to celebrate the spirit of whisky, as prominently noted right there in The Whisky Zone logo (#drinkresponsibly), for this review I'm doing a little celebrating of my own. In honor of a personal, review milestone, I wanted to open something special. So for this one I'm pouring a Scotch whisky that's got a Hebridean history steeped in mystery. It's the Bruichladdich Black Art 10.1, secretively created in the village of Bruichladdich on the western side of the Scottish isle of Islay.
This is The Whisky Zone review number 50, a milestone I'm very proud of and I just want to give a quick shout out, and thank everyone who's spent time reading, watching, and following, as well as those who've provided support and advice along the way. It's all very much appreciated. And to mark the occasion, I reached for a bottle that's equally special, the Bruichladdich Black Art. Now, at the time of this review, the latest version - the 11.1 - was just released. But since the 10.1 is what I've got on my shelf, the 10.1 is the one I'll pour and review. And even though it's last year's release, if you look around you can still find the 10.1 for sale.
A little bit about this Black Art whisky. Where most distillers go to great lengths to tell you about the specific type of barley used, and all the different casks that their spirits were matured and finished in, and even though Bruichladdich is committed to transparency about their other whiskies, they take a slightly different approach with their Black Art releases. And by different I mean they don't like to give you many details. They like to keep you guessing.
The first release of Black Art was created by legendary Head Distiller Jim McEwan in 2012, from casks of whisky that were maturing in Bruichladdich's warehouses before they reopened in 2001, and since current Head Distiller Adam Hannett took over in 2015, he's continued the tradition of this annual mysterious release made from very mature casks of whisky sitting in their Islay warehouses.
So what do we know about this non-peated release? Well, it's 29 years old - which is a pretty good start. It's been bottled at 45.1 percent ABV and it's been matured in…oak casks. That's it. That's all they're telling us. Could be bourbon casks from the U.S. or port wine casks from Europe. We don't know. But like all Bruichladdich releases we do know it's non-chill filtered and with no added color. And it comes in possibly the coolest looking whisky bottle around.
This perplexing spirit has a beautiful tawny, mahogany look to it and the oily legs I see on the inside of the glass are very thick and very slow.
Nose:
At first sniff I'm enjoying the smell of chocolate or, more specifically, cocoa powder. There's a friendly, earthy scent, like a baked potato with a big pad of butter on it. Staying with that woody, earthy scent, I'm picking up a musty winter cedar closet. Very distinctive sensation. Then there are some grapes. And I get a pan full of cherries that are being reduced in an open pot in my kitchen. Very sweet, unique, and inviting.
Palate:
If this is your first whisky sip of the day, I think it's a good idea to allow your taste buds an adjustment period - say, one sip - to adjust to the alcohol hit. Then, you can go ahead and make a more accurate call.
Without a doubt it's giving me a big fat mouthful of flavor. First up, it hits my tongue with a solid lick of butter, nice and buttery. Just like butterscotch pudding, I'd say. Then the taste of smoky root beer and caramel. And finally, m spicy fruit with just a tiny sprinkle of salt.
The flavors here are pretty compelling on their own so I opted to review this one with no added water.
Finish:
The finish is moderate in length, but while it's there, it's dynamic. Raisins, plums, wet leather, kindling, cloves, and pepper.
Rating:
I would put this one in the pretty amazing category. I'll be honest, I sometimes question the objectivity of my review when I know what it is I'm tasting. In other words, if I did this one as part of a blind tasting, would I still pick it out as an amazing whisky? Not sure, but I'd like to think so. But knowing what I know and tasting what I taste, I have to admit that it's an absolute treat inside my mouth. There's just the right combination of sweetness, fruitiness, and woodiness. Now, is it worth the price in terms of "Exceptional Value Per Pour?" I don't know. That's a call you and your wallet have to make on your own, I guess. But do I recommend it? Oh hell yeah! I'm giving the Bruichladdich Black Art 10.1 a corresponding 10 finger pour.
Age Statement: 29 years
ABV: 45.1%
Chill Filtered: no
E150a caramel coloring added: no
Average Price (750ml): $600 (US)
https://www.bruichladdich.com/products/bruichladdich-black-art-edition-11