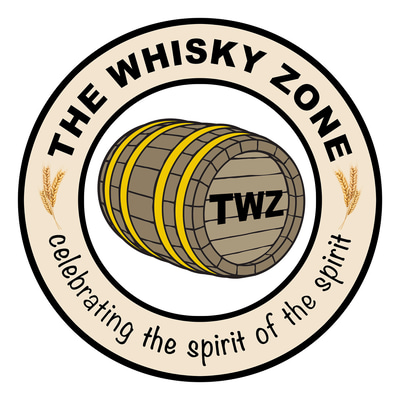 Aberlour A'Bunadh
December 1, 2022
Today's spirit is what's affectionately called a sherry bomb, from a distillery that not only sources its barley locally from just a few miles away, but also does a good deed every year to help out local fishing. It's the Aberlour A'Bunadh, from the village of Aberlour, near the River Spey, in the heart of the Speyside region of Scotland.
Founded by a man named James Fleming in 1879, the Aberlour distillery maintains its distinctive operational roots in the Speyside region, using both local spring water as well as the local barley.
This review is of batch #71 of this non-aged statement, limited small batch release whisky. It was bottled in 2021 at a fairly high 61.5% ABV as a cask strength whisky that was matured in Spanish Oloroso Sherry butts. And if you're not familiar with the term cask strength, that means the spirit has gone right from the cask to the bottle with no meddling by the distillers, like no adding water to dilute the alcohol level.
It clearly states on the label that it's non-chill filtered - because cask strength whiskies are historically non-chill filtered. Now I reached out to the distillery's owners, Pernod Ricard, to find out if there's been coloring added and at the time of this review they had not responded, but I want to give them the benefit of the doubt about the color being natural, since the translated name of A'Bunadh in Scottish Gaelic is "the origin" or "the original."
And make no mistake, the color that shows up in the glass is lovely. It has a polished mahogany look to it as well as some of the slowest whisky legs I've ever seen.
Oh, and that reference I made earlier to helping out local fishing? Each year, the folks at the distillery pour a bottle of 12 year old Aberlour into the River Spey as part of a tradition that's supposed to bring good luck to the locals who fish there for salmon. I was going to say it's not very good luck for the salmon…but maybe it is for the ones who happen to be downstream from the pouring.Let's investigate the nose.
Nose:
At first sniff I'm getting fresh fruit, which is not totally surprising. Then some jam…maybe strawberry jam. Rum-soaked raisins seem to permeate the nosing. Slightly unusual, perhaps, but I'm picking up the smell chocolate-scented crayons, which have a unique, over-the-top chocolate smell. And I'm tapping into holiday spices, like nutmeg.Let's say it's a safe bet there will be similar fragrances when it hits the tongue.
Palate:
When tasting this whisky for yourself, it's important to remember that it's a powerful spirit so consume carefully. I always suggest not making a judgement based on your first taste of the day… but, by all means, jump right in when you're on the second one.
I get a robust sherry base on the tongue but there's also a slight bitter sensation. Then some chocolate covered raspberries. If I had to put a description to it, I'd say the whisky comes across like a big piece of wet driftwood. Very woody. I detect what tastes very much like a slightly singed, thick cherry reduction. And then some spicy candied plums.
Because it's a 61.5% ABV cask strength whisky, take my advice. Add some water. And don't be stingy.
Nose + Water:
The water opens up the scent of caramel, followed by the pleasing scent of some roses, and then a little vanilla.Palate + Water:It gets a little creamy when the water is added. The next taste I get is distinct, like those root beer barrel candies. And, finally, I detect even more of the sherry.
Finish:
The finish has a medium length with a rather pleasant sweetness, like cotton candy. As more time passes, I'm left with a mulled-wine sensation.
Rating:
There are many distillers - especially in Scotland's Speyside region - who produce sherry-influenced whiskies but Aberlour has an impressive track record, since they've been doing it for over a quarter of a century. And while I admit that this whisky flavor profile may not be my first choice when I'm staring at bottles on the shelf, I can't help but appreciate and respect the Sskilland artistry that goes into making it. Yeah, it is a little like drinking liquid candy, but the taste is big, it's rich, and it's good. I'm giving the Aberlour A'Bunadh a 9 finger pour.
Age Statement: NAS
ABV: 61.5%
Chill Filtered: No
E150a caramel coloring added: ?
Average Price (750ml): $95 (USD)
https://www.aberlour.com/en/our-whisky/abunadh-scotch-whisky/