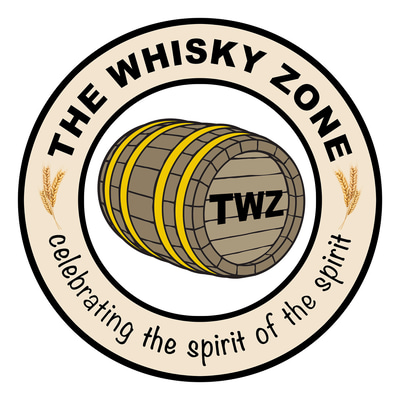 Ardbeg Scorch
June 3, 2022
This review is continuing to recognize Islay's Fèis Ìle by exploring a special distillery release from last year's festival. It's called Scorch, from the Ardbeg distillery, given its oceanside birth next to the Sound of Jura, at the far end of the town of Port Ellen, on the South coast of the Isle of Islay.
The Islay Festival of Music and Malt - known in Gaelic as Fèis Ìle - is a ten day gathering of mostly whisky fans from around the world with each distillery on the island having the opportunity to showcase their spirits. The final Saturday each year is Ardbeg Day and the distillery releases a special bottle for the occasion that carries its own fun marketing.
Last year, the whisky was called Scorch and the marketing has something to do with the battle between a fire breathing dragon and the distillery mascot dog, Shortie. At least the marketing team's having some great fun.
There are two of these special releases each year. The first one is the higher ABV version that is made available to Ardbeg Committee members and then the Ardbeg Day release for the festival and that's the one I'm reviewing here. It's been bottled at 46% ABV and it's been matured in HEAVILY-charred ex-Bourbon American casks. The packaging states that it's non-chill filtered and websites I tend to trust say there's no color added, so I'll go with that.
It's got a healthy medium, yellow gold color to it and evidence of nice oil. I see great legs on the inside of the glass.
When you start nosing this one, you can begin from half way across the room!
Nose:
When I first stick my nose in, it's impossible NOT to recognize this as a smoky Ardbeg whisky. It's an overpowering and unique aroma. Initially there's a peat nose for me. The next thing is a medicinal smell, like freshly opened bandaids. I'm detecting a decent mix between sweetness and brine. Like, if you had an ocean full of a caramel sauce - minus the stickiness - this is an ocean I would swim in. Moth balls. And, let's be real, who doesn't love the scent of moth balls in their whisky. Next up is kind of like Christmas wreaths on the nose. Then there's a brief and yet distinct odor of butter coming from someplace. And maybe some eucalyptus.
Palate:
This is an ashtray that's been dipped in a creosote bath. (How's that for nuance!) At the same time that somebody's been lighting tar on fire next door while you've got all the windows in the house open. Wow. Then, a little something from the woods, like pine cones. Although I believe pine cones are hazardous to human beings so please don't eat them to check up on me. Salty licorice. And the burnt brown sugar.
And, to be frank, this one's too in-your-face NOT to add water.
Nose + Water:
With water, there is a slight - and I mean slight - sweetness opening up. And then I'm getting what comes across as lavender.
Palate + Water:
It mutes the smoke a bit. And by "a bit" I mean hardly at all. I mean, if you've ever driven through a burn zone a week later, it's still a burn zone. But also I'm picking up a little malt flavor with the added water, as well.
Bottom line: Don't even think of drinking this one without adding water.
Finish:
The finish is verrrry long. Spice, and brine, and pepper, and cigarette ash.
I'm admittedly a big Ardbeg fan and my initial instinct is to jump up and scream with joy when I pour a dram. And while I certainly appreciate the smoke and peat here - which is why I buy Ardbeg in the first place - I wanted to find that treasure trove of flavors jumping out at me from underneath…and they were buried here. This one's got the pedal to the metal, it's all about heavily charred smoke. And it is not subtle at all. While I will say it's good I also have to admit - especially for the price they charged and what the secondary market is doing - this Ardbeg fan is saying they could have been a little less heavy handed. I'm giving the Ardbeg Scorch a 7 finger pour.
Age Statement: NAS
ABV: 46%
Chill Filtered: no
E150a caramel coloring added: noAverage
Price (750ml): $150 (USD)
https://www.ardbeg.com/en-int/whisky/ardbeg-scorch-limited-edition