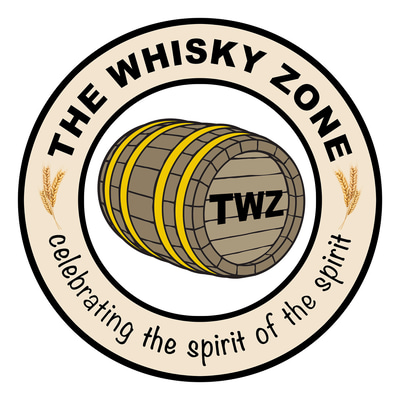 Ardbeg Ten Year Old
October 15, 2021
You say you have an interest in smoky, peaty whisky from Islay? Well, whether it's coming from the phenols that are giving the barley - and thereby the whisky - it's smoky flavor or from some magical (aka scientific) distillation or maturation process, the Ardbeg Ten may have the smoke that's calling your name.
There are many whiskies produced on Islay that have peaty, smoky characteristics. The PPM (parts per million) phenol content measurement of malted barley often tends to be a bragging characteristic between distilleries to hang their hat on just how smoky their expressions are. While many tinkered before him, it's often acknowledged that Jim McEwan's efforts at Bruichladdich exploded this competition when he pushed the existing PPM limits with his Octomore bottlings.
But it's important to understand that the PPM number is only a guide to judge how smoky the spirit actually tastes. In addition to the barley phenols, sometimes that flavor can also be present through certain distillation processes and such is the case with the Ardbeg Ten. Although not technically the Ardbeg release with the highest PPM, it rocks my world when it comes to smoky flavor.
This award-winning, 46% ABV whisky is made from a heavily peated malt. Generally it's in the 50-55 PPM range. It's non-chill filtered with no color added and has spent 10 years in ex-bourbon barrels.
Nose:
There is an initial sweetness that hits the nostrils followed by - you guessed it - smoke. A slightly irritant, medicinal iodine smell follows that, very similar to the smell of a fresh band-aid just taken out of its packaging or maybe sitting outside a dentists office. Next, I detect salt air and seaweed heaped up in big piles on a cold, Atlantic beach. This is followed again by that definite sweetness, like brown sugar. It's got an earthy aroma where the peat influence is very noticeable and quite lovely. Also, a nice surprise is a subtle citrus note that come across the nose.
Palate:
On the tongue, the very first thing that kicks through to the back of your throat is smoke. Smooooooke! It's reason #1 why you drink this Ardbeg. It quickly turns into a spicy smoke. As you sip it, you initially won't get past the smoke so just sit back and enjoy it for a few minutes. Slowly the complexities begin to take shape. For me, first is a briny, woody taste, much like if that pile of seaweed that was on the nose was suddenly lit afire on the beach. Now the sweetness starts to come through, obviously from those bourbon barrels. I detect caramel. And the citrus flavor I got on the nose is taking a more definite shape in the form of limes. I have to say, despite the intense smoke taste, there's a nice balance with the sweetness making this whisky, overall, very light in the mouth. It's quite flavorful.
Finish:
The finish is long and smoky and sweet. Throw in a bit of a vanilla aftertaste and this one stays pleasantly in the back of the throat for awhile.
Rating:
When it comes to a tasty, smoky Islay whisky it would be hard to beat the Ardbeg Ten Year Old. I give it a 9 Finger Pour.
Age Statement: 10 years
ABV: 46%
Chill Filtered: no
E150a caramel coloring added: not labeled
Average Price (750ml): $55 (USD)
https://www.ardbeg.com/en-US/whisky/ultimate-range/ten-years-old