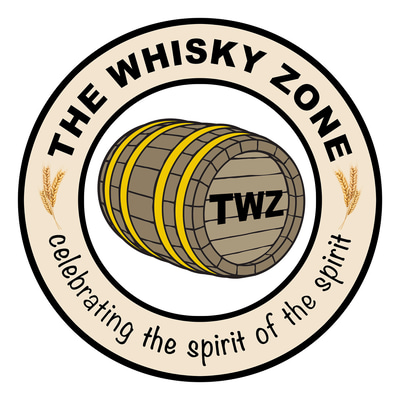 Ardbeg Uigeadial
May 22, 2023
For this review, I'll be pouring a Scotch whisky who's name may tie your tongue up a bit - if you're not a native or practiced Gaelic speaker - but whose taste may help untie it a bit if you're a whisky lover. It's the Ardbeg Uigeadial (pronounced Oog-a-dal) from the Ardbeg Distillery, located at the end of Lennox Street, on the southern side of the isle of Islay.
Just to be clear, the name Uigeadial did not come from the whisky makers at Ardbeg as a way to torment those of us who are non-Gaelic speakers. It comes from a loch in the hills up behind the distillery where Ardbeg gets its water supply. So if you have problems pronouncing the name, blame it on the local geography namers on Islay.
Ardbeg produces a number of special releases each year but there are now five of their whiskies that are considered part of the core range, meaning you should usually be able to find them on the shelf of your favorite whisky seller, and Uigeadial is one of those core products. It's a vatted whisky, meaning different styles of Ardbeg whisky have been blended - or married - together to create an end product that is unique and consistent in its flavor profile. So let's talk about that flavor profile.
This non-aged statement release has been bottled at 54.2 percent ABV and the marriage of spirits here have come from ex-bourbon and ex-sherry Ardbeg casks. And while they declare on the bottle, the box, and the website that it's non-chill filtered, there's no mention of there being color added so I'll assume that omission means it's a yes.
It's got a deep brown, burnished look to it and, oh, and if you've got some time to kill? You want to see some slow legs? Then watch these bad boys slide down the glass in slow motion.
Nose:
I get an initial burst of smoke coming up from the spirit in the glass. This is followed by what I can describe as peaty apple sauce. There's what seems to be fruit sauce over cake (gluten-free, of course). It's an Ardbeg so there's definitely some smokiness, but it's pleasantly not overpowering. And, finally, a tiny bit of grandma's perfume, but one of the ones I liked.
Palate:
If you could light a campfire with sugar cane stalks, I'm imagining this is what that smoke would taste like. There's a big spice, with a kind of peppery taste. On the tongue I get the smoke, and this is more pronounced than on the nose. This is followed up with some Atlantic Ocean salt.
Because it's over 50 percent ABV and it's an Ardbeg, adding water is a good idea.
Nose + Water:
Initially, it smells like springtime harvest in an apple orchard that's just been watered. After that, I get a few more floral notes.
Palate + Water:
The water gives me the taste of butterscotch, followed up by a tiny hint of vanilla. And then the taste of coffee grounds. But in a good way.
Finish:
The finish is quite long and leaves my mouth with the taste of ash, sweet tobacco, and sugary salt on the lips.
Rating:
I absolutely love sipping this whisky. It's got flavors coming at you from multiple directions and keeps changing, in good ways. I contemplated knocking the rating down a bit because of the added color but the combination of flavor, affordability, availability, and dependability were just hard to knock. I don't make a habit of handing out my top score two reviews in a row - because, as you know, a top score means its coming to the desserted island with me and there's only so much room on the boat - but this one earned the mark. I'm giving the Ardbeg Uigeadial a 10 finger pour.
Age Statement: NAS
ABV: 54.2%
Chill Filtered: no
E150a caramel coloring added: yes
Average Price (750ml): $85 (US)
https://www.ardbeg.com/en-US/whisky/ultimate-range/uigeadail