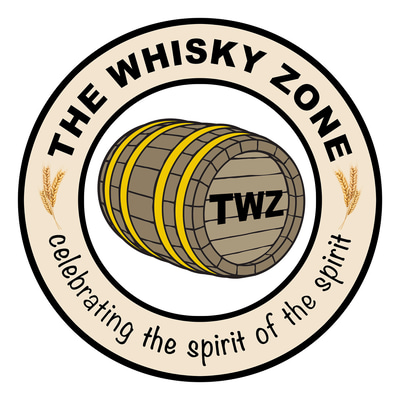 Ardbeg Wee Beastie
January 28, 2022
Lately, it seems like distilleries - both large and small - expand their offerings every other day but when an Islay mainstay adds to their core range, that seems worthy of taking a deeper look. And if you view my video review for Ardbeg's Wee Beastie (https://youtu.be/0YiH4VU78ik) you will notice that I am wearing the Monsters of Smoke Tour t-shirt which I picked up when Ardbeg marketed this whisky across the U.S. in 2021 with their very hard to miss Monsters of Smoke Truck, a veritable man cave on wheels (nothing gender-specific implied there). Now, when the Wee Beastie was released in 2020, I personally thought it would be a one-off experiment that we'd see for just a short time but I was wrong. It IS a part of their core range of whiskies. It takes a great deal of confidence in your stock and a repeatable flavor profile to announce to the consumers that they can expect to find this product on the shelf on a regular basis and that's what they've done. This 5 year old newbie has been matured in ex-bourbon and Oloroso sherry casks. At 47.4% ABV it's been released with no chill filtering but it would be helpful if they could state on the bottle that there's no color added. It's not that I think the addition of caramel coloring changes the flavor (I don't) but I think having that information up front just allows me as a consumer to make better informed decisions when I make a purchase. When the whisky is in the glass, the coloring is a very pleasing light gold so it's obviously spent more time in the bourbon casks and the legs have good oily viscosity.
Nose:
The first thing that hits me is the infamous Ardbeg smoke, which is not at all surprising. That is followed by the also common scent of medicinal iodine. The next whiff gives me sweet brown sugar and that is followed by a very nice vanilla smell. The next one diverts a bit from the sweetness: I get paint. And not just any paint: enamel paint. I then get traces of linseed oil. The next smell is the very pleasing scent of wood. But more specific than that. I'm picking up like a cavernous dunnage warehouse that's got to be at least 50 years old. Even if you've never been in a dunnage warehouse you know, that deep, embedded wood smell. More smoke. And back on the sweet train with what might be maple syrup. And following that with hints of ocean air.
Palate:
The smoky peat of Islay jumps out on my initial taste with the mouth feel of ash, or an ashtray. And let me be clear, I've never tasted an ashtray. Next taste up keeps the smoke but adds a very pleasing sweet touch with what I think of as a full-throated, bourbon BBQ sauce. I'm picking up burnt spices next which I initially thought might leave a taste like burnt rubber, but on second thought that might be a little harsh. Let's just go with burnt spices. Chocolate-covered prunes comes up to me next. I suppose I could go with just prune juice, though, because the last flavor I detect is has that chocolate-y sense covered. It's those little chocolate squares, you know, the strong ones with at least 85% cocoa
Now because it's less than 48% ABV I'm happy with the not-so-overpowering smoky flavors - as they are - so I'm reviewing this one with no water added. But feel free with your bottle.
Finish:
The finish on this one is fairly long. There's definitely a little spice, then possibly a weird one: Kaopectate, followed by bitter chocolate, and the remnants of an Ashton Heritage Dominican cigar. That may be a bit too specific (no product placement intended) but you get the idea; it's gritty in the mouth.
Rating:
One of the things I really appreciate about this whisky is not only its flavor profile but its price point. Releasing a decent young whisky at an affordable price is an occurrence that seems to be getting harder to find these days. Good on you, Ardbeg. Sure it's young but it has its own kind of maturity in a very drinkable way. I feel comfortable giving the Wee Beastie an 8 finger pour.
Age Statement: 5 years
ABV: 47.4%
Chill Filtered: no
E150a caramel coloring added: ?
Average Price (750ml): $50 (USD)
https://www.ardbeg.com/en-US/our-whiskies/ardbeg-wee-beastie