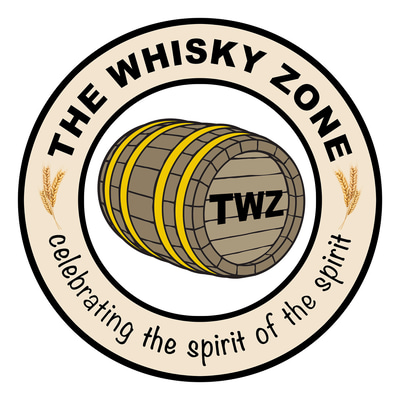 Benriach The Original Ten
March 8, 2022
The Benriach Original Ten is part of the core range of whiskies from the Benriach Distillery, located in the Scottish town of Elgin, and it's been matured in three different casks.
The Benriach distillery has been owned by host of well-known names over the years starting with its original owner and the man who built the distillery, John Duff. While that little factoid has nothing to do with taste, I mention it because his name appears prominently on the top of the bottle and on the tube, in case you were wondering who's name that was. While they're currently part of the portfolio owned by those Kentucky folks Brown-Forman, this one absolutely bears the mark of Master Blender Rachel Barrie, who is quite literally Scotch Whisky royalty. I mean, when you're in the Whisky Hall of Fame, you know…
This 10 year old Speyside single malt has been bottled at 43% ABV and it's a marriage of spirits that have matured in three different casks, bourbon, sherry, and virgin oak. It states all over the place that there's no color added. But the non-chill filtered designation seems to have been left off the label. So, yes, there's that. In the glass, it's got a deep copper look, and the kind of long slow legs you might expect.
Nose:
Initially there's this kind of muted sweetness which I relate to the overall sweetness of the matured spirit. For me that translates into an apple scent with even stronger and more flavor-forward notes, like maybe the extra sweet kick you can get from applesauce. Even one step forward from there, maybe like a glazed apple pie. Next up, I detect toffee, or caramel. There really is so much sweetness hitting my nose that the first thing that pops into my head is the analogy of walking through the men's cologne department at Macy's (so many sweet fragrances wafting by). Next, there's a good wap upside the head of vanilla. And I'm pleasantly picking up what smells like like a bowl of hot oatmeal with honey and brown sugar sprinkled on it.
Palate:
Based on the nosing, it's obviously sweet - sweet-ISH - and spicy. I get some cherry flavor on the front of the tongue. Then the tang of some orange marmalade but with a the slight smokier detour of being spread out on some burnt toast. Then what tastes like a creme brûlée that's been scorched a little bit too much on top. Maybe some malt extract and then the sweetness of almond butter.
At 43% ABV, the sweetness characteristics are providing plenty of flavor on their own so I choose to review this one with no water added.
Finish:
The finish is only moderately long. I'm left with the sense of a kind of light licorice, maybe a little wood, some burnt orange peels, and finally a nice buttery, malty taste.
Master Blender Rachel Barrie has done a good job marrying the spirit from three different casks here and the result is a very pleasant whisky to drink. If you like your whisky on the sweet and mellow side, you'll find a good match here. I'm giving the Benriach Original Ten an 8 finger pour.
Age Statement: 10 years
ABV: 43%
Chill Filtered: yes
E150a caramel coloring added: no
Average Price (750ml): $55 (USD)
https://www.benriachdistillery.com/en-us/our-whiskies/the-original-ten/