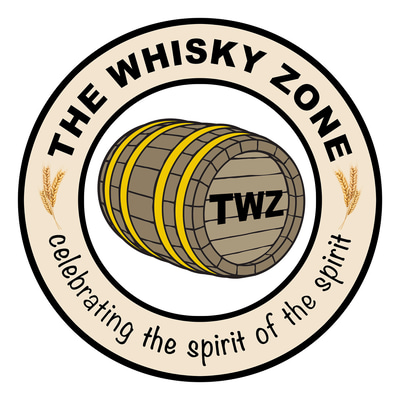 Bowmore 12 Year Old
May 3, 2022
This review investigates a single malt Scotch whisky that has its profile tied to one of the oldest whisky maturation warehouses in the world. It's the Bowmore 12 year old from the town of Bowmore in the heart of the Scottish island of Islay.
This award-winning 12 year old comes from the first licensed distillery on Islay, making it one of the oldest distilleries in Scotland. It's also owned by global spirits giant Beam Suntory, meaning they've got strong financial support to make the whiskies they want. At least, that's the way I interpret what it's like to be owned by a global spirits giant. If I'm wrong about that, please let me know.
It's been bottled at 40% ABV and matured in American ex-bourbon casks. I did my due diligence but can find nothing on the bottle or Bowmore's website that indicates whether it's been chill-filtered or had color added so here's where I have to defer to the world wide web and sites I trust say yes to both. Which is too bad.
The color reminds me a little bit of gasoline, which is okay because I happen to appreciate the hue of gasoline and - just to be clear - this spirit in no way reminds me of gasoline on the palate. When I swirl this pour around in my glass I certainly see some evidence of the spirit's oiliness but the legs that appear are in a pretty quick race down the side of the glass.
Nose:
Right out of the bottle (and by "right out of the bottle" I mean after spending about 15 minutes in the glass first) it's got a beautiful nose. I'm detecting an absolutely lovely light peat smell that is quite fragrant in that earthy sort of way that peat is. It's a very inviting smell. You can tell this one's been near the water - and by water I DO mean the North Atlantic Ocean - because there's that briny note that hits the nostrils with a scent that I relate very much to the North Atlantic. Next up, I detect some sweet smoke. As I stick my nose way down into the glass I'm getting the distinct smell of old wood. And, then, just a very brief whiff of chocolate.
Palate:
Oh, yes, like many of its Islay friends, the Bowmore 12 gives me a nice little punch of smoke at the back of the throat. This is followed up by, not surprisingly, some old burning wood. However, I should make it clear that I've not eaten old burning wood before. Nor do I have a desire to do it in the future. But I imagine this might be what it tastes like, in a subtle way. Next, I may detect a little taste of butter which, to be fair, I have eaten in large enough amounts to know what that flavor profile tastes like. The next taste I get is cloves, or like taking a few chews of clove gum, which I did that once and, to be fair, that was that a mistake. I also get a little sweetness followed by a little vanilla. The two together brings to mind the taste of a Charleston Chew candy bar. And, finally, a bit of tobacco.
At 40% ABV I see no reason to further dilute this whisky with water, so this review is based on drinking it as it pours.
Finish:
The finish is moderate and kind of pleasant. I'm left with smoke. Not heavy cigar smoke, maybe lighter cigarette smoke. A little cinnamon. A slight sweetness, and back to smoke again.
Rating:
This whisky is very approachable. It falls in a nice mid-range of taste and affordability. It could easily become a daily drinker for many and if you did, I honestly believe you'd be very happy with the choice. However, I personally prefer a bit more transparency from distillers about what's in the bottle and I also prefer a 12 year old spirit to be bottled at a slightly higher ABV for flavor's sake. I'm giving the very pleasant - yet slightly unremarkable - Bowmore 12 Year Old a 7 finger pour.
Age Statement: 12
ABV: 40%
Chill Filtered: yes
E150a caramel coloring added: yes
Average Price (750ml): $62 (USD)