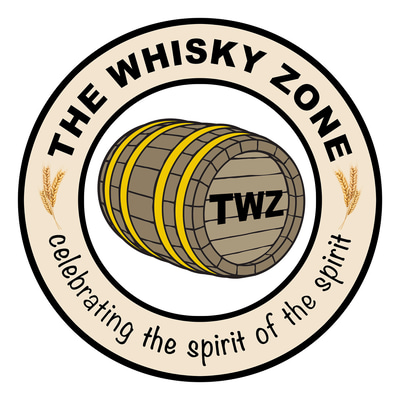 Bruichladdich Islay Barley 2011
November 18, 2021
Terroir is a philosophy most closely associated with the production of wine but there are some in the whisky industry who believe the effects of land and climate on barley has more of a direct impact on the whisky we taste from the bottle than has been generally accepted in the past. To be fair, this is also a belief that raises eyebrows in some of the more traditional corners of the whisky production and marketing worlds. My purpose here is not to suggest one side or the other is correct (or to suggest that I have the scientific background to provide definitive proof for my position). But I find myself coming down on the side of those who say whisky has terrior, simply because so much of production relies on what Mother Nature does that it seems only natural to me that taste would be an extension of that influence. The Islay Barley 2011 release is part of Bruichladdich's barley provenance series that includes barley grown specifically on Islay for them. The 2011 release used Islay barley from the Coull, Rockside, Island, Mulindry, Starchmill, and Cruach farms.
While Islay is known for producing the peatiest of Scotch whiskies - and Bruichladdich is known for producing the peatiest of the peaty - this is one of their unpeated gems.
This 50% ABV whisky has been matured in bourbon barrels as well as sweet wine casks. It's non-chill filtered and there's no coloring added.
Nose:
The first sensation I get from the nose is the Islay iodine that often shows up on Islay whiskies. This is followed by a very pleasing sweetness, a kind of vanilla scent. I get a deep, rich caramel smell. Even though this spirit was not finished in sherry casks I still perceive the hint of a sherry scent. The next sweet flavor I detect is cherries, maybe like a cherry pie. Sometimes sweetness unveils itself in mysterious ways which is why I next get mosquito repellent (the orange-scented one). From there, I move on to more of an earthy aroma, much like the woody notes that can emit from rose hips. Scented sachets packets. Like the kind you find in old cedar chests. Then there are some definite malty notes.
Palate:
The first taste I get on the middle of my tongue was peanut butter. Based on the time of day I did the tasting I can't guarantee that wasn't just a little hunger creeping in. The next flavor I get is burnt caramel, which is an unusual turn since I picked up the sweet caramel notes earlier. There's a chewy, spicy taste to it; spicy like cinnamon or a box of Red Hots. Next is salty brine, much like getting a mouthful of ocean water after getting doused with that huge, unexpected wave. An interesting twist; now I'm back to getting sweet caramel on the tongue. It's almost like this whisky has the ability to shape shift on me. I like that.
Finish:
The finish is not as long as some but it's got an interesting aftertaste. Initially, I'm left with the ocean flavors, like seaweed or scallops, then the longer, lingering taste is the spice, the cinnamon.
Rating:
I am impressed that a distillery that produces some of the most crazy peated distillates around can come out with an unpeated whisky that's so darn flavorful. As a result, I gladly give the Bruichladdich Islay Barley 2011 a 9 Finger Pour.
At the time of this review, I know the Islay Barley 2012 is already on the market but as this is the one I have on my shelf this is the one I'm reviewing. Besides, it's still possible to find yourself a bottle or three out there and I would recommend you give it a try.
Age Statement: 6 years aged on Islay
ABV: 50%
Chill Filtered: no
E150a caramel coloring added: no
Average Price (750ml): $70 (USD)
https://www.bruichladdich.com/laddie-shop/bruichladdich/bruichladdich-islay-barley-2011/