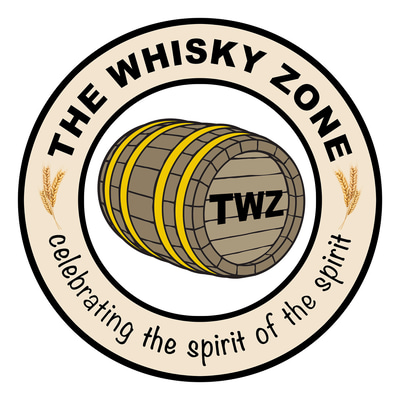 Bruichladdich Octomore 13.3
December 30, 2022
In this review, we're headed out to the far edge of the peat bog to discover what it means to be a SUPER-heavily peated Scotch whisky. It's the Octomore 13.3, from the Bruichladdich Distillery, located by the banks of Loch Indaal, in the village of Bruichladdich, on the southwestern side of the isle of Islay.
Without getting into too much science, that smoky, peaty flavor you find in some whiskies comes from the phenol content of the malted barley that's used to make the whisky, and it is measured in parts per million, or PPM. Now if you buy a whisky that has a PPM in the 30-50 range, everyone will agree that you're probably drinking a very smoky peated whisky. By comparison, the Octomore 13.3 I'm drinking today has a PPM of 129.3.
This is a SUPER PEATY whisky, and obviously not a flavor profile that suits everybody's palate. For instance, my wife, who enjoys the occasional glass of whisky, calls Octomore "the devil liquid." But as a peat hound, I had no choice but to go on the hunt!
Bruichladdich releases three and sometimes four versions of Octomore each year - and their website does a great job explaining the differences - but this .3 version is all about terroir, and the fact that the barley used is grown just a couple of miles down the road from the distillery - on the OCTOMORE Farm - emphasizes that point. This 5-year old spirit has been bottled at 61.1% ABV and matured in American, French, and Spanish oak casks. As with ALL Bruichladdich releases, the Octomore is non-chill filtered and has no artificial coloring added.
This natural color is a pale gold. And the legs are thick and surprisingly quick.
I want to add that Bruichladdich is one of those distilleries that I find very easy to appreciate. First, they're a Certified B Corporation, meaning there's some social responsibility and transparency there. But they're also looking out for the planet by eliminating unnecessary packaging, which tends to be a hallmark of most Scotch whiskies. And I hear they throw pretty good parties, too.
And because I aired the glass of whisky out for awhile before this review, it was easy to discover that this one gives good nose.
Nose:
Initially, I pick up the distinctive scent of an angry, rolling sea. This is followed by what I would describe as a kind of medicinal sweetness. I definitely get something earthy, like pine cones. Then there's a little malty scent on my nose. Some lemon. And ginger ale.
Palate:
As you know if you've read or watched any of my previous reviews, I recommend letting your judgement bypass the first taste of the day, especially with whiskies that have a higher alcohol content.
This bad boy is spicy! And it's hard to drink an Octomore without expecting - and getting - definite smoke. To be slightly more specific, it's like somebody tried to light a cigar with a burning piece of black licorice. Then I'm detecting a sweetness, like just slightly overcooked molasses. And malty seaweed.
It's less the ABV and more the 129.3 PPM that's making me add water.
Nose + Water:
With some water I'm detecting more citrus, kind of like a lemon sponge cake. And a fresh serving of vanilla flan.
Palate + Water:
The water seems to reveal a light caramel sauce on the tongue. For those of you who know your way around a cocktail bar, you'll appreciate the taste of a simple syrup. Water often releases some unusual and unexpected tastes, like a spicy Mexican hot chocolate with a tequila chaser. I get some cinnamon butter. And also some fresh hay.
While it's true that many whiskies are improved by adding water, this is one of those whiskies that is REBORN with water.
Finish:
The finish is long and impressive. A nice lingering smokey ash, a spicy nip on the tongue, combined with some sweet vanilla, black pepper, and a little bit of the ocean.
Rating:
OK, right up front, one big challenge with this whisky is the cost. I understand that there are economic factors that can be cited having to do with supply and demand and inventory and cask costs and inflation. But it's still unfortunate Bruichladdich makes it the most pricy of the Octomore releases because not only does it scare a big chunk of buyers off but, let's face it, it just limits the number of people who get a chance to enjoy it.
And then there's the peat factor. There's no middle ground: either you love it or hate it. But me…I was blown away! There's so much amazing flavor here that just pushes any negatives - even the price - aside. This one is coming with me on the island. I'm giving the Bruichladdich Octomore 13.3 a 10 finger pour.
Age Statement: 5 years
ABV: 61.1%
Chill Filtered: No
E150a caramel coloring added: no
Average Price (750ml): $320 (USD)
https://www.bruichladdich.com/products/octomore-edition-13-3