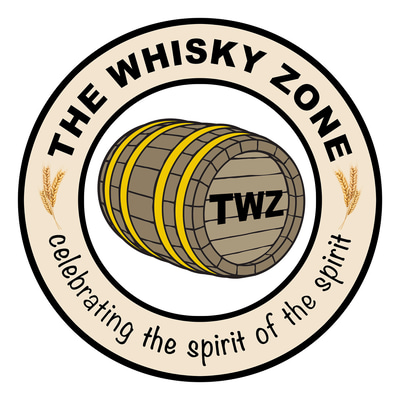 Bruichladdich Rock'ndaal 01.2
June 4, 2023
If you've read my previous reviews or watched the accompanying YouTube videos you've probably heard me mention the Islay Festival of Music and Malt, otherwise known as Fèis Ìle, a Scottish gathering that's been happening each year in May since 1986. Well, in this review I'm recognizing this year's 2023 Festival by pouring one of last year's special bottlings from what is, historically, is one of the hottest Festival party spots on the island. It's the 2022 Bruichladdich Rock'ndaal 01.2 release, from the town of Bruichladdich on the island's western peninsula, known as the Rhinns of Islay.
Let me just say that I have not yet been to a Fèis Ìle celebration in person, but I know many people who have and one of the big takeaways from the whisky side of the festival are the special festival bottlings each distillery on the island releases. The 2022 releases were especially celebratory because 2022 was the first time in three years that that the festival was able to be held live, due to the pandemic restrictions. This special bottling is a marriage of three of the distilleries spirits, the Bruichladdich, the Port Charlotte, and the Octomore.
It is a non-aged statement whisky that has been matured in European wine and sherry casks and has been bottled at 50% ABV. As with all Bruichladdich releases it is non-chill filtered and has no color added. And how do I know that? It's clearly printed, right there on the label. Thank you, Bruichladdich. I should also mention they put a convenient QR code on the bottle so you can rapidly get to their website for more info.
Regarding that natural color, if you catch the right light you can really see the beautiful gold brown, tawny shading this spirit has. And I see thick and moderate legs working their way down the glass.
Nose:
There are definitely some sweet, fruity esters I pick up on the nose, for sure. Then there's a note of a little Southern California grenache on the nose. I get some burnt berries. And the scent of rum soaked raisins.
Palate:
If this is your first whisky sip of the day, give your taste buds an adjustment period - say, one sip - to adjust to the alcohol hit.
There's an obvious sweetness that shines through on the initial taste, something that reminds me of ribbon candy. I was never a huge fan, but I recall it's flavorful sweetness. Then there's a bit of peat on the tongue. Next I'm hit with another wave of sweet, something like maple syrup over pancakes with fresh whipped cream. And then bubblegum dipped in honey. Followed by some vanilla.
The flavor's really bright on this one so I left it neat in the glass and made my call with no water added.
Finish:
The finish is moderately long giving me a mouthful of cloyingly sweetness. There's honeysuckle, cherries, and sugar on the lips.
Rating:
This is some easy drinking. I would put it in the dangerous whisky category, and by that I mean it's a verrrrrrry easy drinking spirit. As I was sipping away I realized I had to decide if I wanted to keep drinking or slow down because, you know, it's a limited release! So here's my take. It's a delicious whisky, but the one thing that I have to say is, it's almost over the top with its sweetness profile. If that's your thing, this one will sit proudly on your shelf. Until it's gone. Quickly, I'm sure. I'm giving the Bruichladdich Rock'n'daal 01.2 release a nine finger pour.
Age Statement: NAS
ABV: 50%
Chill Filtered: no
E150a caramel coloring added: no
Average Price (700ml): £125 (UK)