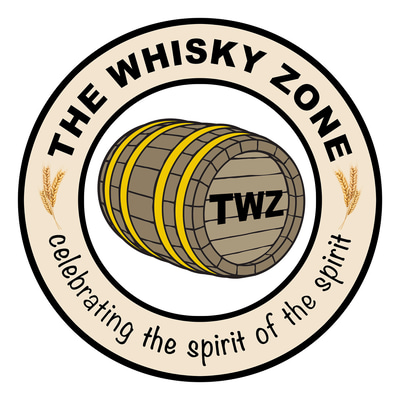 Cadenhead's Glenrothes-Glenlivet 20 year old
December 20, 2021
For those of you who may be unfamiliar with the name, William Cadenhead is an independent whisky bottler based in Campbeltown, Scotland, where all of their single malts are bottled. As is often the case with many Scottish whisky brands, they use a curvy (though not untrue) path to their establishment date of 1842 but there is no denying they've been well established on the Kintyre Peninsula for a very long time. Besides Campbeltown, Cadenhead also has several other UK shops in London and Edinburgh and I was fortunate to be able to visit the Edinburgh shop in October where I picked up this 20 year old Glenrothes-Glenlivet single malt that is part of their Authentic Collection. They market these Authentic Collection bottlings as being only available in the Cadenhead shops and I have to admit to not seeing the tall green bottle in any of my frequently-visited Stateside shops. This cask strength whisky was distilled in 2001 and bottled at 49% ABV in the Autumn of 2021. The whisky has been matured in bourbon barrels, is non-chill filtered and has no coloring added. The color is a deep gold and this spirit has long, oily legs in the glass.
Nose:
My first nose into the glass brings back some immediate sweetness, like sweet fruit that's been marinating in a heavy syrup. The next fragrance is something I don't even know exists but I'm calling it a butterscotch sauce. It probably exists but if it doesn't, this is what it would smell like. You know, butterscotch that's been melted. I'm now getting mince pie, which is a popular Christmastime treat. It might also be because I'm doing this review just shortly before the arrival of Christmas 2021 and it could possibly be fresh in my recollections. My next one is a bit obscure but it's a collection of smells: The Dickens Christmas Fair. I believe this annual fair pops up around the U.S. but I could be mistaken and it may be just a Bay Area thing, but it's an American recreation of what the times of Charles Dickens might have been like, with lots of Christmas-y spices and scents all converging into one big space. That's what this whisky's giving me. I get some citrus. And perhaps a tiny sprig of mint. The next one's a bit odd: model airplane glue. Now I don't encourage anyone to sniff model airplane glue to see if I'm correct. Just take my word on this one. And finally, Bazooka Joe bubblegum. Again, possibly obscure.
Palate:
My initial taste is giving me a very intense cherry flavor, like a cherry cough syrup. Then, some sugar-coated orange candy slices. The cherry taste is coming back on my tongue again and this time I'm associating it with a slightly more pleasant flavor, Häagen-Dazs Cherry Vanilla ice cream, which happens to be one of my favorites. There is definitely some spice on the back of the tongue but it's very nice and not overpowering on the palate. Then, I get toasted orange peels. The next taste is possibly showing up in my ever-growing obscure column, but it's at first Coca-Cola (not obscure) and then it morphs into a pharmacy soda fountain vanilla coke (obscure only because it tastes much different than what Coke puts in a can, in my opinion). That was a pleasant memory. And, finally, the comforting taste of warm cinnamon rolls just out of the oven.
Finish:
The finish is not very long but it's quite pleasant with what I would characterize as a malty sweetness.
Rating:
This is quite the tasty pour, if you can get your hands on it, with the sweeter Speyside notes playing a very nice mouth tune for me. Cadenhead produces some quality whiskies and this one easily falls into that category. I'm giving this 20 year old Glenrothes-Glenlivet bottling a 9 finger pour.
Age Statement: 20 years
ABV: 49%
Chill Filtered: no
E150a caramel coloring added: no
Average Price (700ml): £87.50 (BP)
https://www.cadenhead.scot/our-spirits/whisky/authentic-collection-single-malt-whisky/