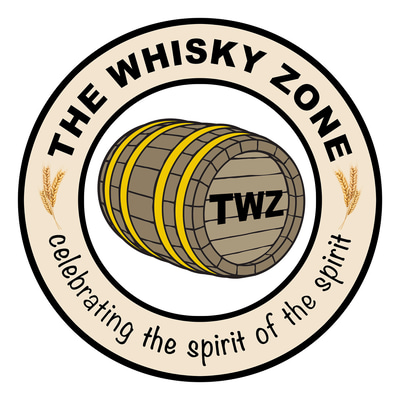 Compass Box Hedonism
July 22, 2023
For this particular review I'm exploring a blended grain Scotch whisky that has helped define a Scottish whiskymaker for over two decades. It's the Compass Box Hedonism release, from a bunch of different whiskies from distilleries throughout Scotland but blended together in London, England.
Despite the fact that the American in me wants to pronounce it "HEED-onism, I attended a benefit tasting with Compass Box Founder and Whiskymaker John Glaser last year and he (the American ex-pat) pronounces it "HEAD-onism", so there's that. But however you choose to pronounce it, that word defines the search for pleasure, both immediate gratification and the pursuit of life-long happiness. That's a pretty good name.
So what is a blended grain whisky? It's a blend of two or more single grain Scotch whiskies from different distilleries and those whiskies can be made from any grain including unmalted barley, wheat, rye, or corn.
And if you're like me and you want to know more about that geeky whisky stuff, the Compass Box website is, in my opinion, the gold standard for whisky makers. You can see exactly which distilleries the whisky came from, the types of casks used, the percentage from each distillery that went into the blend, plus the tasting notes. And when it comes to Hedonism, this is where you want to go for each bottle you buy - to discover what the recipe is - because the unique thing about Hedonism is that its makeup changes from year to year.
The contents of my non-aged statement whisky came from multiple distilleries, including The North British Distillery in Edinburgh and the Cameron Bridge Distillery in Fife - two well-known Scottish grain distilleries - and was bottled at 43 percent ABV. And it puts a smile on my face to say it is non-chill filtered and has no color added. Thanks Compass Box. The natural color is a pale gold that kind of reminds me of gasoline.
But unlike a dram of gasoline, I really want to stick my nose into this one.
Nose:
There's a very pleasing scent of vanilla sticks that first hits my nostrils. This is followed by the smell of something flavorful and sweet, like creme brûlée. I pick up some rum-soaked raisins. And then kind of a sweet honey comb fragrance.
Palate:
I taste sweetness, like sugar around the rim of a glass of Coca-Cola. That means it's sweet! Next across the palate is the taste of cherries jubilee. This is followed by cinnamon toast with extra butter, two of my favorite combinations! As I sip this whisky it begins to remind me of Christmas holiday cookies. And, finally, baked apples with cloves
At 43 percent ABV this one is politely requesting to be reviewed without any added water, so I think I'll oblige.
Finish:
The finish is pretty quick with a pleasant, fading sweetness. It's like there's a potpourri in your mouth, with a little buttery taste and apple spice cake.
Rating:
Under the category of more name dropping, back in March I had the good fortune to have dinner at the Highlander Inn in Craigellachie, Scotland, and when I asked the owner, Tatsuya Minagawa, for his recommendation for a dram to go with desert, he recommended I go with a glass of Hedonism and his recommendation was spot on.
I've been sipping this whisky and trying to find a hole in the taste profile, trying to find something that says it's not quite as good as you thought it was on the first sip. But despite my repeated tries - all in the name of science, of course - I got nothing. This is a mighty fine whisky. The one downside is, the price is kind of high and pushes it out of the daily drinker category, in my opinion, but, taste wise, if you've not had a blended grain Scotch whisky before, go out, buy this one, and drink it. You can thank me later. I'm giving the Compass Box Hedonism release a 10 finger pour.
Age Statement: NAS
ABV: 43%
Chill Filtered: no
E150a caramel coloring added: no
Average Price (750ml): $110 (US)