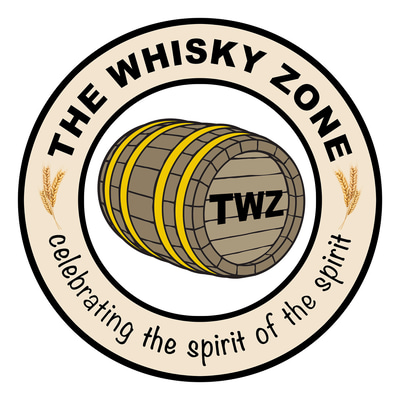 Compass Box Orchard House
October 27, 2022
Today I'm investigating a Scotch whisky that's been blended with over a half dozen Scotch whiskies by a company that's been on the cutting edge of blending Scotch whiskies for over 20 years. It's the Compass Box Orchard House release - from the Compass Box Scotch Whisky Making Company, based in a little town called London.
Compass Box is a fascinating company started by a man named John Glaser, an American who was working in the Scotch whisky industry in London and saw a need for greater innovation. One of the things I find interesting about Compass Box - as a company - is that they don't call themselves blenders but whiskymakers, which, while it might sound like semantics, says to me that they're focused on a bigger arc - if you will - of creating unique and repeatable flavor possibilities as opposed to the tactical process of simply bringing different whiskies together.
The flavor profile of this blend is more fruit-forward and comes from a mix of malts from the Highland and Speyside regions of Scotland. If you go to Compass Box's website you can geek out on the specific breakdown of how much of each distilleries spirit was used. And I appreciate that kind of transparency.
This award-winning Orchard House release has been bottled at 46% ABV and is a part of the Compass Box core range, which means when you finish your first bottle and then go back to your favorite whisky shop looking for a second one, it should be on the shelf. There's been no chill-filtering and no color added. I think this is the way ALL whisky should be sold. The natural color you see in the glass is a pale, yellow gold and it has lots of very cool, slow oily legs.
One last thing I wanted to mention about Compass Box before we get into the review has to do with the cork. There's a QR code on top that takes you to a page that explains a change in the type of cork they're putting in the bottle. Apparently there's a shortage of wood stoppers and so they had to temporarily go with plastic. In addition, they break down how to sustainably recycle them. Not bad, Compass Box: both transparent and conscientious.
Nose:
The first thing I find is a not entirely unpleasant perfum-y sort of scent. As I stick my nose in deeper it seem almost gin-like in its presentation. It's definetely floral. And there's some very forward smells of apples in there. I'm picking up the very unique smell of vanilla fudg (the stuff made with butter and sugar, not the rock band from the 1960s). I don't know what they smelled like. But it probably wasn't like this. Then some apple butter, which is very nice. It has a noticeable zing, like ginger ale. Maybe some honey. And finally some squished up pears. Although I'm not exactly sure how the squished up factor changes the scent.That all hit my nostrils like an unexpected warm summer breeze on a cool fall day. Let's see what surprises the taste might have.
Palate:
There is certainly a spicy note on the tongue, what I would categorize as a moderately strong cinnamon taste. Next up is what I would call a caramel sucker. It almost tastes like something I'd want to pour over ice cream. But I wouldn't. There's the taste of some slightly singed caramel. Then a little chocolate, but the really over-the-top 100% cacao kind of bitter chocolate. And finally pomegranates.The flavors of this whisky have impressed me enough so I'm not adding any water to this one. As always, if you want to, please do.
Finish:
I'm getting a malty kind of beer taste on the finish, with some pears and a little rose-infused honey, which I think I'm making up because I've never had that before.
Rating:
I think there's a reason they've made this one of their core offerings and that's because it's the kind of whisky that people can easily go back to for a light-on-the-palate, refreshing dram. It's still got a nice kick at 46% ABV and I can't find a lot to complain about here.
I'm giving The Compass Box Orchard House release a 9 finger pour.
Age Statement: NAS
ABV: 46%
Chill Filtered: NO
E150a caramel coloring added: NO
Average Price (750ml): $45 (USD)
https://www.compassboxwhisky.com/whiskies/orchard-house