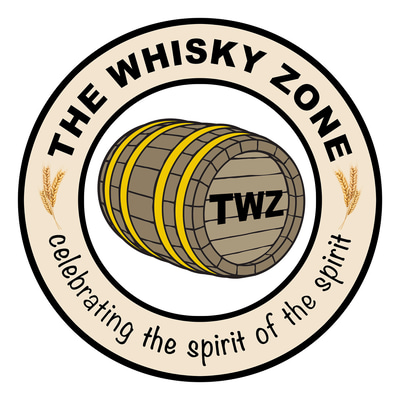 Glen Scotia Victoriana
December 30, 2021
Glen Scotia Victoriana
The Glen Scotia Distillery has been on a roll lately, winning Best of Show at the San Francisco World Spirits Competition and recently the Scottish Whisky Distillery of the Year at the 2021 Scottish Whisky Awards, so they must be doing something right. Naturally I figured it was time for me to dive in and check it out. This Victoriana is bottled at 54.2% ABV as a non age statement, cask strength release that's been married from 1st and 2nd fill bourbon casks and finished in PX sherry butts. It's non-chill filtered and although I can't find any written indication, I'm assuming it has has no coloring added. And that color is a dark gold and it's leaving some very nice, oily legs in the glass.
Nose:
The first thing that hits the nostrils is the smell of heavy whipping cream, I guess mostly after it's been whipped up into nice, frothy peaks. That's followed by the sweet spiciness of nutmeg. I can also detect what I would call a Christmas candle scent. Next, I'm getting something that I equate to a bowl of fresh, mature, red fruit. Ahh, the next one is a beauty of an aroma: fresh, warm, hot-cross buns! A holiday classic. Now I'm headed to the beach with the smell of Atlantic sea air coming across in a beautiful way. Maybe some pumpkin pie. And finally, the nice notes of a little creme brûlée. Overall, the nose on this one was very sweet.
Palate:
The first flavor that hits the back of my tongue is a very mellow - yet quite noticeable - zing. That is followed by what I interpret as a soothing vanilla sucking candy, although a brand name doesn't come to mind. The next thing I taste is a kind of cherry liqueur. I'm picking up a slight woody taste. If you've ever had apple pie with a really nice baked-in cinnamon crust then you'll understand the flavors I picked up next. However, if you're not as familiar with the pie taste, then maybe you can relate to some nice fresh apple cider because that's what the Victoriana is giving me, as well.
I usually add a few drops of water to whiskies over 50% ABV but I don't think there's a need with this one. It's got a flavor profile that isn't overpowering and stands up on its own. No water this time!
Finish:
The finish on this one is smooth. There's a little burnt toffee, a little ashtray - just a little - and then a long drawn out sweetness like baked apples and a very pleasing, lingering vanilla aftertaste..
Rating:
I have to say, this one blew me away. If I was looking for a holiday bottle to open, this would be it. And that could be ANY holiday! This is a damn tasty whisky to drink and I enthusiastically give the Glen Scotia Victoriana a 10 finger pour.
Age Statement: NAS
ABV: 54.2%
Chill Filtered: no
E150a caramel coloring added: no
Average Price (750ml): $85.00 (USD)
https://www.glenscotia.com/products/victoriana-single-malt-scotch-whisky