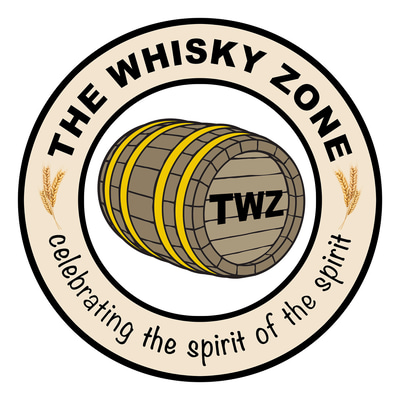 GlenDronach Original 12 Year Old
February 28, 2022
While some distillers use sherry casks for finishing purposes after their whisky has spent most of its maturation in ex-bourbon casks, today we'll explore a whisky that's spent it's ENTIRE maturation in sherry casks. It's the GlenDronach 12 Year Old from the East Highland hills of Scotland.
Since 1826 - which, like most distillers of the time was probably the year they got caught with their illegal still by the exciseman - The GlenDronach has been producing whisky that focuses on maturing their spirit in ex-Sherry casks from Spain. This award winning release is part of GlenDronach's core range and uses both Pedro Ximénez and Oloroso sherry casks
This 12 year old Highland single malt has been bottled at 43% ABV. It's non-chill filtered and there's no color added. In the glass, it's got a beautiful shade, completely cask-influenced, kind of a tawny port look, and the kind of long slow legs you might expect.
Nose:
Initially, I pick up a strong vanilla scent, like the intensity of vanilla extract. Followed by cherries and then, surprisingly, butter. The next thing I pick up is a familiar and pleasant one, sherry-infused golden raisins - my favorite! This is followed by berries - like a whole bowl of them with fresh whipped cream on them. And let me be clear, I don't mean that squirty cream stuff in a can, I'm picking up the the intensity of full fat heavy whipping cream. I detect prunes, a very noticeable pruny smell. And finally, a little holiday mulled wine.
Palate:
The sherry influence is strong with this one. And while that statement may sound a little Darth-Vadery, that doesn't make it any less true. There is a taste that perhaps makes me recall some raisins that have been sweetened up a bit. This is followed by a slight spice that appears on the back of the tongue. And then I get some of the wood from the cask on the front of the tongue.
But, realistically, I can't go overboard on any of these what I would call minor taste sensations because sometimes it's real simple.
Sherry.
You don't keep a spirit in sherry casks for 12 years and expect something else. And just to be clear, that's not a bad thing.
At 43% ABV, this one's got an impressive flavor profile right out of the bottle so I reviewed this pour with no water added.
Finish:
The finish is not as long as I expected, which surprised me. And if I said it tasted like sherry would you forgive me? Maybe there's some sweet prunes on the back of the tongue. But I will say, for however long it sticks around, it does give a full mouth feel.
Rating:
GlenDronach has a reputation for specializing in a particular style of whisky making and they do it really well. While I'm often a peat fan, I can't help but give this one its due. I happily award the GlenDronach Original 12 a 9 finger pour.
Age Statement: 12 years
ABV: 43%
Chill Filtered: no
E150a caramel coloring added: no
Average Price (750ml): $55 (USD)
https://www.glendronachdistillery.com/en-us/our-whisky/original-aged-12-years/