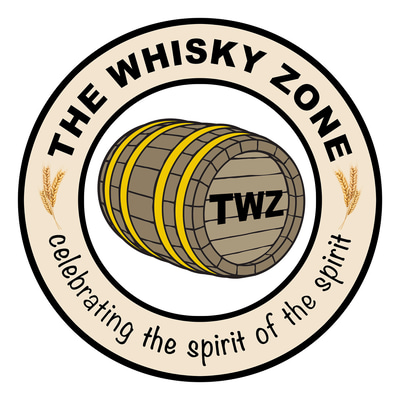 Glenfarclas 12 Year Old
May 11, 2022
This is a review of the Glenfarclas 12 year old from the Glenfarclas distillery in the town of Ballindallich in the Speyside region of Scotland. The inspiration for choosing this whisky came from a cross-country flight I was on recently (Alaska Airlines) where the only single malt Scotch they had on the in-flight menu was the Glenfarclas 12. So I did a #bottlekill on several.
First of all, let me say that this is a family-owned operation and that impresses the heck out of me. The Grant family has been in charge of this distillery for six generations now and in these days of rampant corporate acquisitions in the whisky industry, this is a big deal. I tip my hat to the dedicated generations of the Grant family for keeping this going. And for getting 50ml bottles of it on Alaska Airlines.
It's been bottled at 43% ABV and matured in ex-bourbon and sherry casks. The bottle does state that the whisky is presented in its natural color - which is good and appreciated - but there is no indication about its chill-filtering status.
On that natural coloring side, it's got a very nice burnished, sherried shade to it and as far as viscosity goes, I get fast evaporation down the sides of the glass.
Nose:
First thing to hit the nostrils is the smell of brown sugar. That is followed immediately by a scent of butterscotch which is, incidentally, a scent I love. Probably because I love the taste of butterscotch pudding. Next up is slightly off-putting in terms of what I might want from a whisky but it's kind of perfumy. Not an overpowering perfume, but there's something there. Then a fruitiness, like a wine fruitiness. Up next is a nose full of a yeast smell. Then I'm picking up the smell of ginger, like in a sweet kind of ginger ale or ginger beer. The spirit goes back to a sweetness with slight a whiff of chocolate. And finally, the scent of some prune juice.
Palate:
That first mouth I get is a mouth full of malt, which is an okay mouth taste in a whisky, I believe. Then it becomes a little chalky, like Milk of Magnesia. Then there's a spice boom in my mouth, like cinnamon rolls or cinnamon buns. I have to admit that I'm not really sure what the difference might be between the two. Next up, and I'm not entirely sure this is actually a thing, but toasted grapes. Because, you know, you always toast grapes, right? And then there's a kind of tart sweetness that takes over my mouth, like cranberries.
At 43% ABV I believe this spirit should be judged without any dilution from adding water.
Finish:
The finish is somewhat average with a little tartness, like arugula (that's a first for me), but also some sweetness and a nice mouth zing.
Rating:
Interestingly, they say that this spirit was matured in sherry casks but the finess of that finishing was lost on me. I definitely got some Speyside sweetness and I certainly enjoyed drinking this single malt - especially at 35,000 feet. I have to say, there is nothing bad here. You should enjoy a good pour of this. But for the price I paid for it, this whisky comes across as kind of basic. I'm giving the good but unremarkable Glenfarclas 12 Year Old a 7 finger pour.
Age Statement: 12
ABV: 43%
Chill Filtered: ?
E150a caramel coloring added: no
Average Price (750ml): $65 (USD)
https://glenfarclas.com/whisky/the-aged-range/12-year-old-whisky/