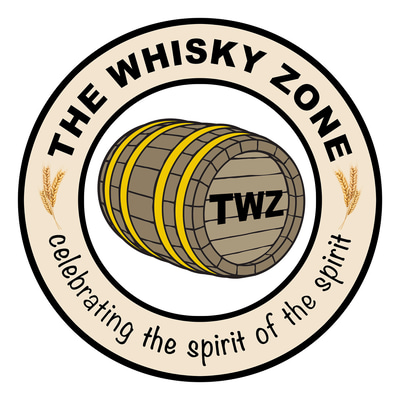 Glenmorangie 15 Year Old Cadboll Estate
July 28, 2022
For this review, I'm exploring a special release of a whisky that's been distilled in the tallest copper stills in Scotland. It's the Glenmorangie Cadboll Estate 15 year old from the town of Tain, north of Inverness, by the Dornoch Firth, in the Highland region of Scotland.
Those tall copper stills top out at almost 17 feet tall or, as Glenmorangie likes to point out, like the size of a giraffe. Actually, they've kind of adopted the giraffe as a symbol of the brand and support the Giraffe Conservation Foundation, which is kind of cool. Because of their height, these stills don't allow some of the heavier, fatty, acidic elements in the distillation to rise all the way to the top so the vapor entering the lyne arm is lighter, meaning a Glenmorangie spirit is cleaner, and slightly more delicate, as they say.
This particular bottling is their first batch that uses barley grown in the fields on the Cadboll Estate which surrounds the Glenmorangie distillery.
This limited edition release is bottled at 43% ABV and it's been aged 15 years in first-fill American white oak ex-Bourbon casks. There is no notation anywhere on the bottle or box so I have to assume that they've chill-filtered it and added color. And I'm seeing pretty quick legs running down the sides of the glass.
Let's begin where it always starts, with the nosing.
Nose:
Initially I smell cherries, fresh cherries that have been de-pitted and ready to be eaten. The next scent up is honey. That's followed by a little malty smell. My nose tells me that there's a sweetness that's almost candy-like. I definitely detect some oak-y, wood-y scent passing by the nostrils. If you've ever had fruit tarts, that's what I'm getting, maybe right out of the toaster. And then a little ginger ale.
Nothing too overpowering on the nose. I expect the palate to follow suit.
Palate:
As with most Glenmorangie whiskies, I get a little spice on the tongue. An interesting sensation of butter follows that. There's certainly a sweet candy sensation, like what I recall Werther's hard candies to be like. It's funny, I got a little numbness on the roof of my mouth, like you often get from cough syrup. I do love it when I get to associate the taste of a whisky with vanilla ice cream. Or even vanilla coffee creamer. And that's what I discovered here. And, lastly, what I can only describe as cherry lip balm. I think this spirit is light enough that I went with not adding any water to it for purposes of this review but, by all means, you can add some to yours if you like.
Finish:
The finish is not long but it did leave my mouth with the flavors of almond paste, rhubarb, and a gingery spice.
Rating:
This is a delightful whisky to drink. I'm not really the biggest Glenmorangie fan around but there's very little to dislike here IF you like your whisky on the lighter side. I have no way of scientifically identifying how much influence their estate grown barley had on the distillate but I do like this one…more than any of their regular core expressions.
I'm giving the 15 year old Glenmorangie first Batch Cadboll Estate release a 9 finger pour.
Age Statement: 15 years old
ABV: 43%
Chill Filtered: probably
E150a caramel coloring added: probably
Average Price (750ml): $89 (USD)
https://www.glenmorangie.com