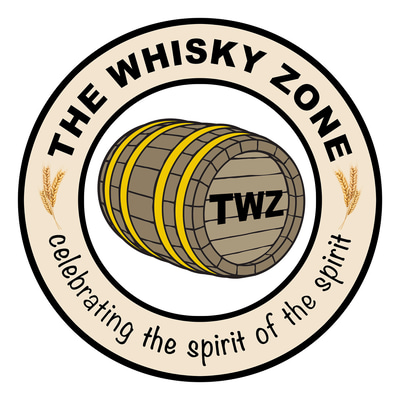 The Glenrothes 12 Year Old
July 18, 2022
In this review I'm pouring a whisky that gets its profile from a long-standing marriage of oak and sherry. It's the Glenrothes 12 year old, from an old distillery that's located in a GLEN on the edge of the town of ROTHES - see what they did there - next to the Burn of Rothes, in the heart of the Speyside region of Scotland.
The Glenrothes distillery has been around for awhile, well over a century, and this particular bottling is part of the distillery's core lineup called the Soleo Collection. Now, for those of you unfamiliar with the term - which I also was until I looked it up - it refers to a Spanish method of drying sherry grapes in the sun. (And there's your second-hand Spanish lesson for the day.)
This release is bottled at 40% ABV. According to the packaging there's been no artificial color added to this medium gold, honey-colored spirit as it's been matured only in sherry-seasoned casks. However, since there is no mention about chill-filtering I will assume that it has been. And there are some medium-quick legs sliding down the insides of the glass.
Sherry matured whiskies are usually a fun nose experience.
Nose:
The first scent that I detect is a very pleasant note of butterscotch. This is followed by definite honey smells. I next picked up a cereal kind of note. After that, I detected what I would refer to as a yeasty-sweetness. The not un-familiar smell of stewed prunes crossed my nose. Next up is some citrus on the nose - seems like lemons. And then maybe a cherry lollipop.
Palate:
Based on the nosing, I naturally got a sweet sensation with the first taste. It seems like honey, or maybe a combination with a nutty flavor, like honey-glazed nuts. Then I picked up orange peels. Now, to be clear, I'm not particularly fond of eating orange peels, but I have done it once or twice, so I think know what I'm talking about. At least when it comes to orange peels. Hey, maybe honey-glazed orange peels? I moved off the sweetness trail on to something a little more earthy, like broccoli. I will assume that sounds strange to most readers but if you're a regular reader then you must know the occasional strangeness seeps its way in to most every review I do. I picked up a very slight punch of spice, like cinnamon Red Hots, although maybe not with quite the same long aftertaste. And finally, I got the licorice flavor that comes with anise.
Finish:
The finish is not especially long. I'm left with a cinnamon spice, maybe an orange creamsicle, and a little bit of tobacco.
Rating:
This is a good whisky that can be bought for a decent price. On the plus side, if you like your whisky to have a sherry influence, then this one's got that without being an overpowering sherry bomb. I would confidently offer this as a first dram to someone who was hesitantly just starting their whisky journey. But on the other side of the scale, it's kind of, meh. It's not bad, but at 40% ABV it's just not overly complex and deep when it comes to flavors.
And I feel compelled to say two things about the packaging this whisky comes in. First, I understand that everybody's got to have a marketing tool that makes them unique on store shelves. But on my shelf, this water-balloon-shaped bottle ends up being just too annoyingly wide. And, second, the box it comes in uses WAY too much material to be considered environmentally friendly in any way. Sorry, I had to get that off my chest.
I'm giving the Glenrothes 12 year old a 7 finger pour.
Age Statement: 12 years old
ABV: 40%
Chill Filtered: probably
E150a caramel coloring added: no
Average Price (750ml): $55 (USD)