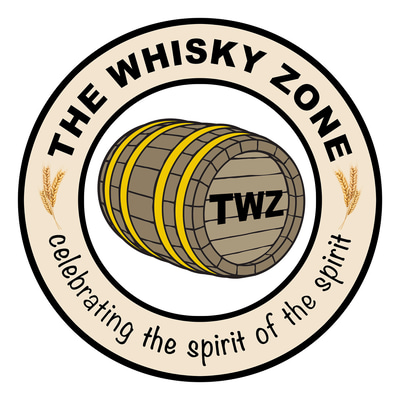 Great Wagon Road Distilling Rúa Gold
October 18, 2022
Today we're going to explore a spirit that's an example of the growing merican single malt whisky category. It's the Rúa Gold Label, from the Great Wagon Road Distilling Company, in Charlotte, North Carolina.
Let me just start with a quick overview. The term single malt whisky means that a spirit has to be created at one single distillery and that the liquid must be made from 100% malted barley. This general definition is accepted pretty much everywhere around the world.
Here in the U.S., bourbon whiskey is made under strict guidelines, based on the regulations of the historic Bottled-in-Bond Act of 1897, but those requirements are different than a single malt whisky, which doesn't have the same legal oversight.
That's why there's a unified action taking place right now amongst distillers to create a set of standards and the OFFICIAL classification American Single Malt Whiskey with the TTB, which is the Tax and Trade Bureau of the Treasury. If you want to geek out on it, you can visit the American Single Malt Whiskey Commission.
Having that sort of official designation on the bottle labeling just makes it easier for consumers to know what they're buying, in my opinion. I wish them success. Now, on to the review.
The Great Wagon Road Distilling Company is the oldest distillery in Mecklenburg County, North Carolina - that's where Charlotte happens to be located - and they produce a variety of spirits. The name Rúa is Irish Gaelic for "red head" which is a pleasant coincidence because my beautiful red-haired wife Catherine, and I, discovered this whiskey together.
A special shout out to Catherine because she also happens to be my camera operator and director when we're on location.
This whiskey has been bottled at 46% ABV and has been aged for 33 months in charred American white oak barrels. That puts it 3 months less than a Scotch or Irish or Canadian single malt whisky but long enough to develop its own distinctive flavor. It HAS been filtered using a paper filtration system, which they tell me is less invasive than chill filtering and there's been no color or flavorings aded. Off to a pretty good start.
That natural color is a lovely chestnut, burnt amber and it has decent, moderate oily legs.
Nose:
Cherries are the first thing that jumps off the nose at me, which is kind of nice. Raisins…rum soaked raisins. I'm picking up the scent of roses after that. My nostrils are detecting some sweet brown sugar. Some pleasant vanilla notes are living inside this spirit. And maybe some butterscotch, too.
Not bad. Now, let's see if the taste keeps pace.
Palate:
Right off the bat I taste movie theater caramel popcorn, which is a fun thing to find in a glass of whiskey. There's a slight cinnamon taste followed by what I can categorize as chocolate-coated bon bons. Now, based on everything I've picked up and shared with you so far this might sound a little strange - and, in fact, I may be the only person on Earth who's getting this - but I'm picking up a tiny bit of salty fish, but not a lot. Mostly sweet. Not sweet fish, just sweet. Then, I got burnt coffee grounds, which was a bit surprising. Some malt. A very pleasant taste of raw, freshly sliced fennel greeting the tongue. And finally, the taste of over-fermented tart cherries.
It may not actually need it but I'm going to add a little water, just to see.
Nose + Water:
A little mellower, if that's possible.
Palate + water:
Hmm, a little harsher, if that's possible. I like it better without the water.
Finish:
The finish is really not very long. It goes by quick. Malty black licorice and over-marinated cherries.
Rating:
This is a fine effort. It's got a pleasant nose, good color, and a taste that settles nicely on the tongue. It's not over-the-top distinctive but it's an agreeable whiskey that's pretty satisfying to drink. I'm handing the Great Wagon Road Distilling Company Rúa Gold Label - my FIRST American single malt whiskey - a 7 finger pour.
Age Statement: NAS
ABV: 46%
Chill Filtered: paper
E150a caramel coloring added: no
Average Price (750ml): $60 (USD)