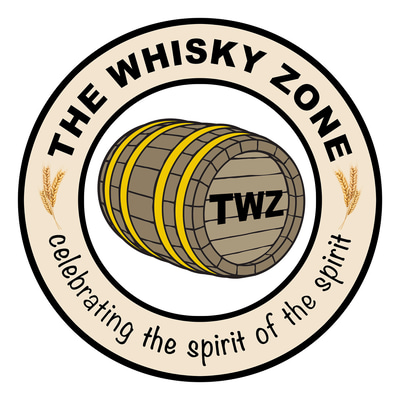 Isle of Arran Robert Burns Single Malt
February 19, 2022
There are many tributes in the world to Scotland's National Bard, Rabbie Burns. But there is only one place producing whisky that bears his name. It's the Robert Burns Single Malt from the Isle of Arran Distillers.
For those of you unfamiliar with Robert (or Rabbie) Burns - and if you don't know of him that's OK, you just might to research the name before admitting that to a Scot - born in 1759, he is considered the national poet of Scotland and each January 25th, which is conveniently called Burns Night, his birth is celebrated through recitations and bagpipes and dining and the traditional Address to A Haggis. In the process of enjoying a Burns Supper you can't get away from the haggis.
The Arran Distillery is the only whisky company to produce a Single Malt with Robert Burns's likeness and siganture on the label, a right given to them by the Robert Burns World Federation, because they were the closest distillery to Burns's birthplace of Alloway in Ayrshire. Arran also produces a Robert Burns Blended Scotch Whisky. From a marketing perspective it seems like a winning combination, having Burns name on a Scotch whisky. So let's see if the rubber hits the road with this idea.
This non-aged statement whisky has been matured in American ex-bourbon casks and ex-Sherry hogsheads. At 43% ABV, the bottle states that there's no color added. However, the non-chill filtered designation is glaringly missing, although online sources seem to suggest it is. In the glass, it's got a light burnished appearance and there are some fairly slow moving legs down the glass.
Nose:
There's an initial sweetness that's both familiar and a bit hard to pin down. I detect green apples and then a quick whiff of coconut passing by. Interestingly, next I pick up fresh roses - which is kind of nice to get in the middle of winter! Prunes, or maybe prune juice (although I'm not sure there is a difference) is next. The smell of prunes is something I commonly pick up. The more I nose it I do notice hints of vanilla, like a vanilla creamsicle. Caramel and then liquified brown sugar.
Palate:
It's very sweet on the front of the tongue. The next flavor is an old-school throw-back for me. When I was a kid I used to eat these candies called Caramel Creams. They had this bullseye of some white stuff that was probably just pure sugar but, ooooh, were they good. That's what I'm getting is Caramel Creams. Next up is chalk, or a chalky flavor. Although I'm not exactly sure how I know that since I've never eaten chalk. I followed that up with cotton candy, which is weird for me to pick up because I always hated cotton candy. Too messy. Next, a little bit of the wood comes through. Then, I'm going back down the candy road with the taste of peppermint Chiclets. I'm not even sure they make those anymore. And, finally, there's a very light cinnamon-y taste dancing around at the back of my throat.
With an unassuming 43% ABV, I see no reason to dilute things with water for this tasting. For this one, I reviewed Rabbie Burns straight up.
Finish:
The finish is not especially long on this one. I get a nice mellow zing that fades really fast followed by a not unpleasant chalky, malty taste.
Rating:
Unlike the sometimes complicated Rabbie Burns there's nothing too complicated about this pour. It's a smooth drinking, unpeated whisky that's sold at a very reasonable price. It doesn't hit you over the head with anything dramatic. It's not the best you'll ever drink and it's not the worst - it tastes pretty good. I'm giving Isle of Arran's Robert Burns Single Malt release a 7 finger pour.
Age Statement: NAS
ABV: 43%
Chill Filtered: ?
E150a caramel coloring added: no
Average Price (750ml): $40 (USD)