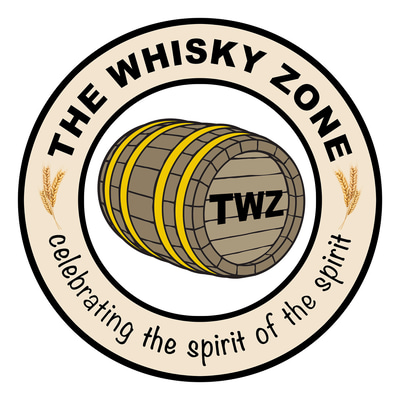 Johnnie Walker Black Label 12
May 23, 2022
Johnnie Walker is an iconic brand, part of the portfolio of alcoholic beverage giant Diageo. This Black Label release is a blended Scotch whisky, something I felt it was time I did a review of. My research tells me that this Black Label blend is made up of somewhere between a dozen and over 40 different grain and malt whiskies that come from all over Scotland. But that blending doesn't seem to hurt them, revenue-wise, because I can tell you, in terms of sales, Johnnie Walker is the most popular Scotch whisky brand. By a lot. It was founded by John Walker back in the 1800s in a town called Kilmarnock and the business was built on blending whiskies.
It's been bottled at 40% ABV. All of the whiskies chosen for the blend are at least 12 years old but obviously it's tough to clearly identify what they've all been matured in. And it's safe to say, there's no way they produce a whisky that's consistently this popular and recognized around the world without adding coloring and chill-filtering to keep that product looking uniform on the shelf, no matter which bar you're in.
But you have to give them credit for the caramel percentage they've devised in the lab because it does have a pleasing tawny, polished mahogany look.
I want to mention one last thing about the iconic Johnnie Walker bottle and label. The square bottle was originally created back in the early days of the business to reduce breakage in shipping and the label - which is applied precisely at a 24 degree angle - was designed to allow more text to be visible on the label. Who says there are no good marketing ideas left over from the 1800s?
Nose:
The first thing that hits my nostrils is sweetness, like just a hint of caramel. The next thing I detect is raisins. Raisins that have been stewed in something sweet. I'm getting the smell of yeast on the nose, which reminds me of this healthy nutritional yeast seasoning we have in one of the cupboards, although I have to admit I don't use it too often. Then, I'm picking up a spiciness that seems like one of those "C" spices. Maybe coriander? Cumin? No, I think it's coriander.
Palate:
It's spicy but it tastes like those spices have been singed a bit in an oven because I'm calling that first taste burnt spice. That is followed by maybe a little hint of chocolate. There's a bit of ocean evidence with what I have to refer to as a very slight hint of canned tuna fish. But that's not necessarily an insult on my part because I happen to like canned tuna fish. So there. I note a a touch of cherry liqueur on the tongue. Then I'm getting vanilla, like that Italian syrup Torani?
At 40% ABV I think the only water that should touch this whisky is the melting ice cube in your cocktail. But you can make that call yourself.
Finish:
For me, the finish is not long. I find it passes by pretty quick. I'm left with a little malty flavor and that's about it.
Rating:
So, I have to say, the impression I'm left with is, this is not a bad whisky. Which is not to say it's a great whisky. I will admit I went into this bottle not expecting - or maybe not wanting - to like it because, you know, I want to fall in love with the small, scrappy, artisanal, single malt distillery release, not the giant, corporate blended whisky release. But I guess there's a reason why this is the best selling blended scotch whisky brand in the world. For me, it's…OK…not especially memorable on the palate but, for the price, it's a balanced, very drinkable spirit that'll also go well as a mixer. I know it's not fair for me to compare this to the distinctive flavor profiles of a single malt…but I guess that's what I'm doing as I give the Johnnie Walker Black Label 12 year old a 6 finger pour.
Age Statement: 12
ABV: 40%
Chill Filtered: yes
E150a caramel coloring added: yes
Average Price (750ml): $65 (USD)
https://www.johnniewalker.com/en-us/our-whisky/core-range/johnnie-walker-black-label/