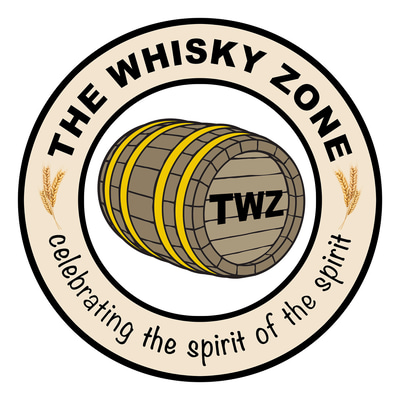 Kilchoman 2010 Vintage Limited Edition
May 17, 2023
In this review, I investigate a Hebridean whisky from a distillery that believes in the process of 'barley-to-bottle' so much that they chose a farm to build their distillery on! It's the nine year old Kilchoman 2010 Vintage 'Limited Edition' release from a farm distillery in the town of Bruichladdich but very close to Machir Bay, on the Scottish isle of Islay.
When you hear the term barley-to-bottle or farm-to-bottle or farm-to-glass it refers to a movement that is both innovative and old school. It's a process by which distillers are moving away from the big corporate-driven business models, with their large consolidated processes, and creating whisky varieties in which they have hands-on control of every aspect of the production, from growing the barley themselves, to distilling the spirit, to bottling the whisky. One such such enterprise is Islay's Kilchoman Distillery. Founded by Anthony and Kathy Wills in 2005, Kilchoman is a true family-run, independent distillery that prides itself on being a farm distillery. In fact, when they first started out, the first decision Anthony Wills made was purchase the Rockside Farm on Islay's northwest side to build a distillery where they would be able to grow their own barley. You can check out their website for more detailed info as well as some beautifully produced videos.
This nine year old single malt was bottled at 48% ABV and matured in ex-bourbon and ex-sherry casks. If you're curious about cask types and sizes used for whisky production you can visit The Whisky Zone resources page where there's a chart that details that info. It was bottled at the distillery with no chill filtering and no coloring added. Good for you Kilchoman. It shows up as a lovely yellow-gold in the glass with some medium fast legs running down the sides.
Nose:
There's a lovely combination of fruit, like green apples and pears, that first hits the nose for me. This is followed by a light smoke and then some maritime notes, like sea foam. And while this may sound unusual, I get the smells of an Italian sub sandwich from the North End of Boston, with its combination of various oils and meats and breads. And trust me, that's a good thing.
Palate:
As always, please make no judgement on the first sip of the day.
This takes me to the circus, or maybe the carnival. I get cotton candy. And those dipped caramel apples on a stick. And also the smoke from the guy chomping on a cigar who's running the ferris wheel. You know the guy. And the smoke. I also get some spicy Mexican hot chocolate. That wasn't necessarily related to the carnival scents, it was just hot chocolate.
Nose + Water:
With the water it's a bit more fruit forward. I detect cherries on the nose. Also that subtle but nice peat sensation.
Palate + Water:
The water gives me a little bit of green grass as well as a sweet peppermint candy cane.
Finish:
I gett a lingering, smooth finish here with tangy smoke, milk chocolate, and a nice sweetness on the lips. Maybe cotton candy?
Rating:
I've got nothing bad to say here. This is a fun whisky to drink. They produced 15,000 bottles of this one so I'd say there's a better than average chance of tracking one down. If you see it, my suggestion is, buy it. I think you'll be pleased. Plus you'll be supporting a family-owned, independent whisky maker, which is always a good thing. I'm happy to give the Kilchoman nine year old 2010 Vintage 'Limited Edition' release a 10 finger pour.
Age Statement: 9 years
ABV: 48%
Chill Filtered: no
E150a caramel coloring added: no
Average Price (750ml): $80 (US)