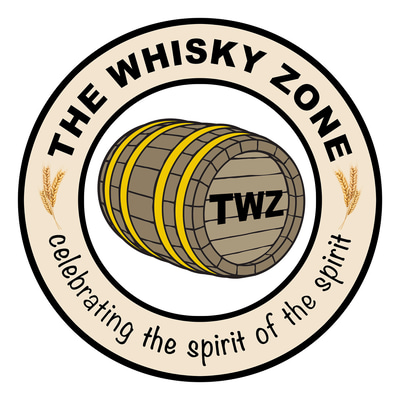 Lagavulin 11 Year Old Offerman Edition
March 23, 2023
With growing competition in the whisky world, it's not surprising that a big corporation like Diageo might try using a popular actor - like, say, Nick Offerman of Parks and Recreation fame - to market one of its products. Did it work? Well, I'm a sucker for a good marketing campaign, so I bought it. But did I get suckered? I expect to arrive at an answer to that question by exploring the Lagavulin 11 year old Offerman Edition release, distilled on the lovely isle of Islay, part of the Inner Hebrides, off the Atlantic coast of Scotland.
Nick Offerman is best known for his role as Ron Swanson in the sitcom Parks and Recreation. Apparently, if I got the story right, it was the actor's own decision, in collaboration with the show's director, to have his character enjoy drinking Lagavulin in the show so the association in real life became a natural fit.
This 11 year old whisky is the third release in the Offerman series and has been bottled at 46% ABV and matured in heavily charred American and European oak casks. With Lagavulin I have to assume that it IS chill-filtered and HAS color added, because they never say. The color is a medium, yellow gold. And the oiliness is apparent with long thick legs that move their way down the glass at a medium speed.
I also want to mention that on the back of the box this is the first time I've seen a distributor give me the calories, carbs, fat, and protein for a whisky in addition to the ABV. I'm not saying nobody else is doing this but this is a first for me. And I guess I'm happy to report that - with the exception of the alcohol itself - it's only the calories that we need to worry about, and it's not really that bad.
So it's time for the nose. And I do love me some Lagavulin nose.
Nose:
I'm picking up a sweet peat, something that just screams Islay to me. This is followed by a different sweetness, something else like cinnamon buns. The spirit in the glass is giving me a familiar scent, like a malty mash bill, maybe beer. This is followed by an earthy floral scent, like pine needles in the middle of the woods after a big rain storm.
Next up: pouring this single malt into my oral cavity and see what kind of magic happens.
Palate:
If this is your first whisky taste of the day, show your taste buds some love. Don't make a quick judgement. Even though you know you want to. Judge it after the second (or third) wee swig. (#drinkresponsibly)
First thing I got on the tongue is coffee liqueur. Because it's an Islay whisky I'm not surprised that I also pick up the ocean, that salty taste. And because it's a Lagavulin, it probably goes without saying that there's smoke…but this time it's chocolate smoke. Seafood is not an uncommon flavor profile with an Islay whisky so I'm getting fresh, steamed North Atlantic lobster next to a big serving bowl of drawn butter. Mmmm. Finally, a root beer lollipop that's been dipped in melted black licorice, next to a pile of burning leaves.
So there's really no question. It's a Lagavulin. I'm adding water.
Nose + Water:
On the nose, the few drops of water I added open up some smoky honey scents. This is followed by the smell of a bar of floral soap. Then I get a robust sense of really big pine cones. I mean the really big ones.
Palate + Water:
With that little bit of water I'm getting some tongue forward cigarette ash, followed by prunes, and then some 98% cacao chocolate.
Finish:
The finish stays with you. Technically, I guess I should say it stayed with me. I get salt water brine on the tongue. There is definetely some smoke that lingers, but not the overpowering end-of-a-cigar-butt that's been left in the ashtray overnight and then you try to relight it in the morning kind of smoke. Less than that. And a bit of glazed honey on the lips.
Rating:
As a peaty smoke head I usually go into Islay whisky tastings a BIT biased. I understand that this flavor profile is not for everyone. But if this type of whisky IS your cup of tea, so to speak, then I want to tell you not to feel bad for succumbing to a very slick marketing campaign from a giant corporation. Just give it a try. Is it the best Lagavulin? That's a very high bar, to be sure. But If you buy it, will you be pleased with the purchase? Yup. I'm giving the Lagavulin 11 year old Offerman Edition Charred Oak Cask release a 9 finger pour.
Age Statement: 11 years
ABV: 46%
Chill Filtered: probably
E150a caramel coloring added: probably
Average Price (750ml): $100 (USD)
https://www.malts.com/en-gb/products/single-malt-whisky/lagavulin-11-year-old-offerman-edition-single-malt-scotch-whisky-70cl