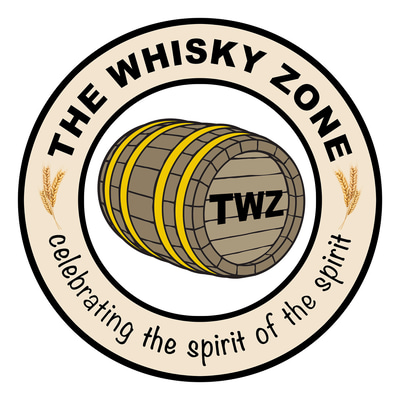 Lagavulin 16
March 23, 2022
In this review I'm exploring one of the most iconic, peaty smoky whiskies around. It's the Lagavulin 16 from Lagavulin Bay on the south coast of Islay.
Over the years, the whisky bottles on my shelf have changed as various brands and bottlings routinely come and go, but there is one whisky that's been a constant part of my collection for the last 25 plus years, and that's the Lagavulin 16. And as a side note if you ever get a chance to visit the distillery on Islay - just a 30 minute walk from the center of Port Ellen - you'll find one of the most charming and welcoming tasting rooms around. The distillery is owned by spirits giant Diageo and the 16 year old Lagavulin was first released as part of Lagavulin's core range in 1988.
This award winning 16 year old single malt has been matured in ex-bourbon casks and bottled at a modest 43% ABV. Now here's the one place where I take exception to Lagavulin's decision making.
It HAS been chill filtered and there IS color added, two things I usually frown upon. And why do they do that? I'm sure it's corporate decisions relating to a profit margin somewhere. But I'll try not to let my disappointment cloud MY non-chill-filtered review here.
It almost seems unnecessary to mention that the color is a lovely deep copper but I will say that it has some of the slowest, oilest legs I've seen working their way down the inside of a glass.
Nose:
This whisky is a peaty beauty. I really does just engulf the nose with that full-on peat bog aroma (and as someone who has harvested peat in an Islay peat bog, I have to say it is an aroma). Then I'm getting the sweetness of fruit, followed by what I can only describe as something like a big smoky fire. There are definitely maritime notes, like I'm getting sea spray blowing over the bow of a ship. Then, kind of a familiar smell of stewed prunes (my dad used to eat them). Also, it is slightly medicinal but not in an overpowering way. Next is what comes across as maybe an open paint can, like latex paint. Or an open can of exterior wood stain. And finally, back to that sweet peat!
Let me just say that this is one of my favorite whiskies to nose. I could just stick my nose in there all day long!
Palate:
Initially, it's a blast of smoky ash! And it tastes good. Next, I'm getting a very earthy taste, like pine cones. You know that punch of smoke you get when you're doing some grilling in the backyard and you stick your face in the bbq smoker when the top gets opened up? Well, that's what I'm picking up next. Then cherries, maybe slightly burnt cherries. Followed by dark chocolate, maybe slightly burnt dark chocolate. There's a salty, nutty sweetness that opens up after a while, like a PayDay candy bar. And I'm back to the ocean, like maybe that smoky backyard grill had some seafood smoking on it.
Even though it's 43% ABV - which is way below my 50% threshold for adding water - I think the deep peat here calls for it, so let's give it a try.
Nose with Water:
The water definitely mellows it out, maybe more than I like. The smokiness goes away somewhat, and I'm getting the sea quietly rolling up on the beach.
Palate with Water:
With water I get less of a mouth explosion and am getting some lightly charred orange peels. Overall, I think it drinks better without the water.
Finish:
The finish is long. I mean, I'm talking brush your teeth, go to bed, and wake up the next morning still knowing you've had the Lagavulin 16 last night long. There's a wonderful earthy smoke. Absolutely some salt water. And I'm left with some of the sweetness of the malt.
Rating:
There's no other way to say it: this whisky IS an acquired taste. It's smoky, yes, and while I would never introduce someone to Scotch whisky by pouring them a dram from this bottle as their first Scotch whisky, I still think it's very approachable and I would absolutely introduce someone to smoky, peaty Islay whiskies with the Lag 16.
It's not that real punch in the face like some peaty whiskies. So…I'm ignoring the annoyance of the coloring and chill filtering and I'm going all in on the flavor…the Lagavulin 16 gets a 10 finger pour from me.
Age Statement: 16
ABV: 43%
Chill Filtered: yes
E150a caramel coloring added: yes
Average Price (750ml): $95 (USD)
https://www.malts.com/en-gb/products/single-malt-whisky/lagavulin-16-year-old-single-malt-scotch-whisky-70cl