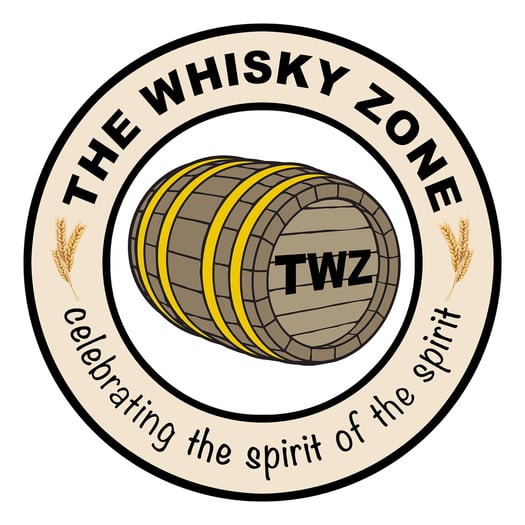 Laphroaig 10 Sherry Oak Finish
May 26, 2022
This review is about a spirit that doesn't leave much room for compromise - either you love this Scotch whisky or you hate it. It's the 10 year old Laphroaig Sherry Oak Finish from the Laphroaig Distillery, on the shores of Loch Laphroaig, in the town of Port Ellen, on the south coast of Islay.
(And, incidentally, I love it.)
I conducted this review just as the Islay Festival of Music and Malt - or Fèis Ìle as it's more commonly known in Gaelic - was about to get under way and I'd much rather be there than here right now. But I'll manage to keep my connection alive by reviewing a single malt that embodies much of what has made Islay both famous and infamous around the world, smoky, peaty whisky. Former distillery manager John Campbell used to call the 10 year old the signature spirit of Laphroaig. Let's see if he was right.
It's been bottled at 48% ABV. This release is part of Laphroaig's core lineup so it should be fairly easy to find on the shelf. It's matured in a combination of refill Oloroso sherry casks and American oak ex-bourbon casks and then finished in European Oak Oloroso sherry casks. The packaging and website make no reference to chill-filtering so I'll assume they did. But regarding added color, I'm unsure. Many websites assume they did but on the Laphroaig website they mention that the time spent in these different barrels gives the spirit its deep amber color. Which doesn't mean they didn't add a bit to maintain consistency. I just don't know.But it is a beautiful tawny, gold brown color, I have to admit. And inside the glass there's evidence of great oiliness and long, slow legs.I already know the nose and I are going to be good friends.
Nose:
First thing out of glass into the nostrils is the lovely scent of oceanside sea spray. Then there is an explosion of an exceptional big nose peat. And I spent a long time nosing this one, believe me. It just sucked me in. There's a slightly forward floral sweetness which morphs into a quite briny sweetness.
Palate:
Smoke. It's almost a given, but that nicely embedded smoke flavor gets first position on my review. Then, many not surprisingly, deep sherry. If there was such a thing as liquid seaweed, then that's what I'd be talking about here because I feel like a gulp of briney goodness comes through with each sip. There is caramel that's very evident. Followed by spice - serious cinnamon - almost overpowering, like the top came off the jar unexpectedly when you were making cinnamon toast. And, finally, salty bacon.With such a robust flavor profile at 48% ABV I think adding some water is the right call.
Nose + Water:
Adding water activates a little more floral scent on the nose, like elderflower. Then, I'm picking up what may be a little maple syrup through the nostrils.
Palate + Water:
On the tongue, adding water definitely accentuates the sweetness infused in the spirit. The big taste I'm getting is sherry and cherry. By all means, add some water.
Finish:
This one's got a long finish. It's medicinal, like bandaids, maybe some charred cherries, definitely some cinnamon, and - one thing I love - there's salt on the tongue.If you like smoky, peaty Islay whiskies, you'll love this smoky, peaty Islay whisky. The Oloroso finish is, literally a cherry on top. That cinnamon spice up front maybe was a bit heavy but, WOW, what an extradorinary whisky. I'm giving the Laphroaig 10 year old sherry oak finish a 9 finger pour.
Age Statement: 10
ABV: 48%
Chill Filtered: yes
E150a caramel coloring added: probably
Average Price (750ml): $90 (USD)