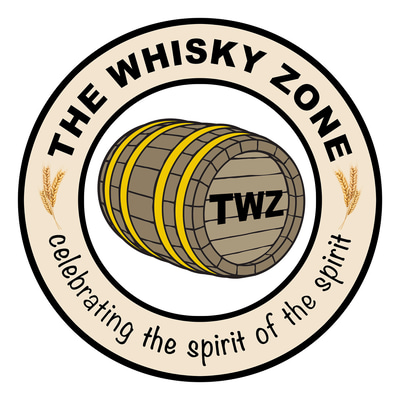 Laphroaig Càirdeas Warehouse 1
October 2, 2022
It says a lot when a whisky is made next to the sea on the Scottish island of Islay. It says even more when that whisky is matured NEXT to the sea on the Scottish Island of Islay. This is a review of just such a spirit. It's the Laphroaig Càirdeas Warehouse 1 release, from a distillery that's just a 5 minute drive - or a 37 minute walk - east of Port Ellen, on the south coast of the isle of Islay.
Let me take a brief moment to say thank you for joining me as I celebrate my 25th Whisky Zone video review. I hope you've enjoyed the content of each of these reviews as much as I've enjoyed presenting them to you.
The name Càirdeas means friendship in Scotch Gaelic and a Càirdeas release is Laphroaig's way of recognizing its ties to its friends through the Friends of Laphroaig program, a part of the distillery's outreach marketing. You know, you remain a "friend" as long as you keep buying their product.
As a side note, one of the benefits of being a Friend of Laphroaig is they gift you one square foot of Islay, which makes you an honorary landlord. For full disclosure, I became part of this group several years ago. It's a fun thing to participate in but, in and of itself, it has no bearing on my reviews.
This release is called Warehouse 1 because it was matured in barrels that were aged in the distinctive, prominent Laphroaig warehouse that sits majestically next to Loch Laphroaig.
This non aged statement whisky has been bottled at 52.2% ABV and matured in first-fill Maker's Mark bourbon barrels. My research tells me that the precise 52.2 ABV is a nod to the release date of 2022, but I got no confirmation of that from Laphroaig. There is nothing about chill-filtering or added color so I'll assume that's a yes to both. If they want us to know something different, they need to let us know.
The color is a medium, pale gold and while the legs take a little bit to form, when they start coming down they're thick and oily.
Nosing a Laphroaig is always a unique pleasure. At least I think so!.
Nose:
Considering exactly where this whisky was matured it's not surprising that the first thing that hits my nostrils is a sense of the sea. That is followed by what I would describe as sweet seaweed. Next up is a flavor profile that is found in most Laphroaig bottlings, that medicinal smell of fresh bandaids. It's good and strong here. Next I detected a bit of caramel on the nose. This was followed by some floral notes, like spring lilacs. There's an earthy smell, like peanuts. And some wet wood, though I'm not sure exactly what kind of wood I'm detecting. Then I get honeyand a little bit of the sweet peat.
Palate:
First thing on the palate is very strong: the smoldering ash from a blazing bonfire on the beach. After a follow-up taste it might also be the first inhale of a cigar that's been re-lit. Not sure where you'd find this next one on a grocery store shelf but it tastes like burnt, liquified caramel. That might be a flavor you have to recreate in your own kitchen. By mistake. Next up is salt. Very prominent. It's on both the tongue and lips. It's a hallmark of many Laphroaig whiskies and a part of their flavor profile I appreciate. After that, I get the friendly settling in of an old Islay friend, the peat. And finally, dark, dark, dark, dark chocolate.
This one needed some water to cut the edge a bit.
Nose + Water:
The water releases some of the spicier notes that I hadn't noticed before. Then there's a sweetness that's a bit more prominent. And a little bit more of what I would characterize as a salty whirlpool
Palate + Water:
The brine and spice characteristics that get released with some water reminds me of a shrimp cocktail with a spicy cocktail sauce. With water, the malty flavor shines through a bit more. And so does the flavor of more smoked cigarette butts. Please don't ask how I know what that tastes like.
Finish:
The finish is long, with ash, cinnamon, pepper, and salt.
Rating:
I love what Laphroaig does and I will say this is one flavorful whisky. It's got that typical Laphroaig smoke and salty brine taste. I enjoyed drinking it and because it's a limited release that came in at under $100 I consider that SOME decent value.
If I have a bone to pick - besides the chill-filtering… and coloring… and missing age statement - it's that they've buried this lovely, complex sweetness that they've developed beneath an ashy smoke taste that might be a little too in-your-face, EVEN for a smoky peat-head like me. And because of that smokiness it's one of those whiskies you have to add water to. Which, I suppose, is neither good nor bad.
Now, I don't want to give the wrong impression, I really like this release, it's just maybe not my favorite of their bottlings. But don't worry, Laphroaig, we're still "friends".
I'm giving the Laphroaig Cardeas Warehouse 1 release an 8 finger pour.
Age Statement: NAS
ABV: 52.2%
Chill Filtered: probably
E150a caramel coloring added: probably
Average Price (750ml): $97 (USD)