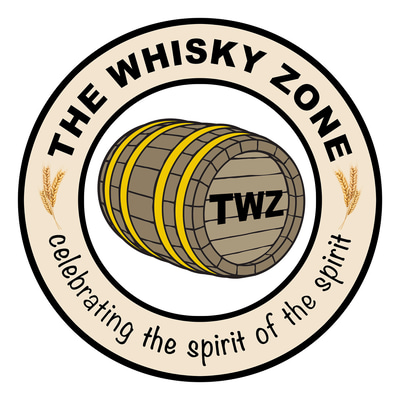 Laphroaig Càirdeas White Port and Madeira
September 30, 2023
Each year, the Laphroaig Distillery releases a bottling that goes by the name Càirdeas, a Scottish Gaelic word for friendship, and, being a friendly sort of guy, each year I hand over my hard-earned cash to buy a bottle. So this review is intended to discover if this year's bottling is worth the price. It's the Laphroaig Càirdeas White Port and Madeira release, from the Scottish town of Port Ellen, on the southern side of the western Hebridean isle of Islay.
The folks at the Laphroaig Distillery started releasing Càirdeas annually in 2008 for the Friends of Laphroaig. You can visit my review number 25 to learn more about that. It was started by long-time distillery manager John Campbell but with a change in leadership last year, this is the first Càirdeas release that new-ish distillery manager Barry MacAffer actually had a full and active part in creating.
As the name suggests, this non-aged statement whisky was matured in white port and Madeira casks and it was bottled at 52.3 percent ABV. If you're someone like me who pays attention to this sort of thing then you probably know that Laphroaig doesn't disclose any information on their bottles about chill filtering or added color so our assumption will have to be that it's yes to both.
Note: If anyone from Beam Suntory is listening - they're Laphroaig's owners - your customers would really appreciate a bit more transparency in that regard.
So the color they've given us in the bottle has a pale yellow look to it, like liquid corn. If that's a thing. And there's some nice viscosity with good, thick legs paddling their way down the glass.
Nose:
On the initial nose plunge, it's got that distinctive Laphroaig first aid kit smell, like a first aid kit that's been recently restocked with band aids and Bactine. But it quickly moves on to a sweetness, like apples. Maybe apple butter. And as the nosing continues, the peattiness definitely shines through .
Palate:
OK, it's hard not to get overwhelmed by the first sip of Laphroaig so let's just dive right in and admit that taste number one is smoke. That's a given. But next up on the tongue is some black licorice. That's followed by an intricate sweetness, like dark smoked chocolate with Mexican chili. If I knew what it actually tasted like I'd say this whisky tastes like an old cigar box. Which might not be a bad thing. Back to the sweetness, where I get a spoonful of honey…where the spoon had previously been used to clean out a fireplace after a long winters night. And spice.
There's enough alcohol here that I'm adding a few drops of water.
Nose + Water:
With water, it's like driving by a field of lavender that caught on fire you get that scent of lavender smoke before you roll up the windows. Floral smoke. Some pencil shavings. And soap.
Palate + Water:
Those few drops of water open up more sweet fruit, maybe some blackberry marmalade that's been reduced a bit too long. And that taste of licorice has now become sugar-coated black licorice. And the water brings out just a hint of the sea salt.
Finish:
The finish is long with a strong taste of smoky ash, sweet coffee cough drops, and raw cocoa powder mixed with a hint of sea salt.
Rating:
I always say that these types of Islay whiskies are an acquired taste and they're not for everyone but this year's bottling has some interesting notes. The port and madeira casks have definitely taken the edge off some of the harshness with a nice little sweetness, and it doesn't carry the overpowering brine of some other Laphroaig releases. I've always felt drawn to Laphroaig and have been able to connect to it in a visceral way which means even though it often pushes some of my whisky buttons in ways that I don't approve of, when I stick my nose in the glass and take a sip, I usually forget about all those things that bug me. Now, do I wish there was an age statement? Yes. Do I wish they'd stop adding color? Yes. Would I go out and buy another bottle of this? Yes. I'm giving the 2023 Laphroaig Càirdeas White Port and Madeira release a nine finger pour.
Age Statement: NAS
ABV: 52.3%
Chill Filtered: probably
E150a caramel coloring added: probably
Average Price (700ml): $90 (US)
https://www.laphroaig.com/whiskies/cairdeas-2023-white-port-madeira