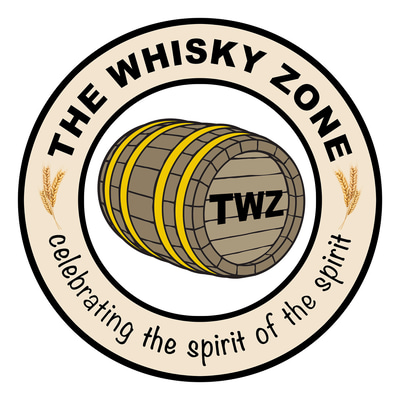 Laphroaig Lore
October 1, 2021
This is my personal vision of heaven in a bottle. I will admit up front that I had the good fortune to visit Islay in 2019 and my first exposure to Lore was at the Laphroaig distillery. Whenever I sip a good pour of Lore I am immediately taken back to a beautiful, grey October day, sitting at the small Laphroaig tasting bar, looking out at the cold, churning waters of Loch Laphroaig, and I feel enveloped by the sensory memory of that day on Islay.
But I don't mention that to suggest that only those who have visited the Inner Hebrides can appreciate what this bottle brings to the table. What this whisky delivers to the nose and palate should allow you to envision just what your own day on Islay would be like.
This 48% ABV whisky is a blend, using spirits matured from five different casks, including bourbon and sherry.
Nose:
Initially, I get a hint of smoke, which is not surprising for an Islay whisky from Laphroaig. The sherry casks used add a nice touch of sweetness to the flavor so I also pick up raisins which have been soaked lovingly in a big vat of Caribbean rum. On the nose this quickly turns away from the grapes and on to plums, or more specifically, prunes (dried plums) which have also been tossed into that rum vat. Next, I pick up whiffs of the sea's influence. Ever take an early morning stroll along the beach when there's a good wind coming in off the ocean? This one captures that briny feel in the nose, a kind of salty sweetness.
Palate:
On the front of the tongue there's an instant spiciness that's hard to miss. Islay maturation has a way of imparting the beauty of the Atlantic Ocean into every taste and from that I'm grabbing seaweed and salt air, and I mean that in the best way possible. The Oloroso Sherry casks that had an influence on part of this blend have left their mark in the form of a sublime but noticeable layer of sweetness. Though not as sweet as a spirit matured entirely in an Oloroso cask, like the Glendronach 18, for instance, the finishing still sings in my mouth with the zing of an ice cream sundae with maybe some hot fudge drizzled over the top. So together it's a salty sweetness. More time on the tongue reveals a bit of what I would call a puckering sweetness, where you can really imagine those rum soaked prunes. It also has that tobacco taste, or Islay ashtray, which is indicative of Islay whiskies and provides that smokey flavor that makes Laphroaig so distinctive and - for me - so much fun to drink.
Finish:
The finish is long and smoky and sweet. This one stays in the back of the throat for awhile.
Rating:
I don't usually gush over a non-aged statement whisky but this one just blows me away. I gladly give the Laphroaig Lore my highest rating, a 10 Finger Pour.
Age Statement: NAS
ABV: 48%
Chill Filtered: no
E150a caramel coloring added: not labeled
Average Price (750ml): $126 (USD)