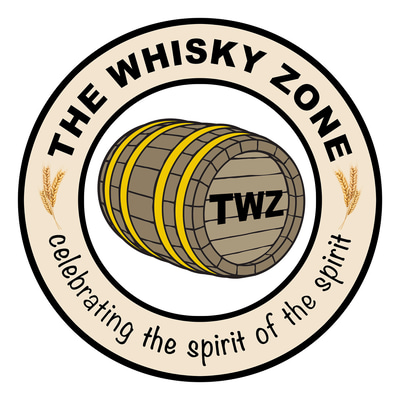 Lochlea Sowing Edition First Crop
September 7, 2022
This review is of a spirit that has its origin tied to farm land that was once worked by a teenaged Robert Burns, the future Bard of Scotland. It's the Lochlea Sowing Edition First Crop, from the Lochlea Distillery, in the county of Ayrshire, just southwest of Glasgow, in the Lowland region of Scotland.
The Lochlea Distillery is a relatively new producer of whiskies, starting up in 2018. They grow their own barley on their 200+ acre farm and the production is directed by John Campbell, former legendary distillery manager at the Laphroaig Distillery. I went into this review with high expectations, as I have been a big fan of the work that John Campbell and his team have done at Laphroaig for many years.
And they're celebrating the years that a young Rabbie Burns lived and worked on the farm as part of their marketing, by including one of his famous quotes on the bottle stopper and box, "Dare to be honest and fear no labour."
This non aged statement second release from Lochlea has been bottled at 48% ABV and matured in first-fill bourbon barrels. It's non-chilled filtered and has no color added. And I know this because they proudly display that information on the front of the box and bottle, so thumbs up from me. I wish more distilleries would follow their lead, in both delivering a natural product and transparency around the contents.
It has a pale yellow / white wine color to it and I perceive great big thick, oily legs on the inside of the glass.
Nose:
My first sensation on the nose is that it's buttery. That's a nice start. Then there's a sweetness, like a fruit compote. Then moth balls. No really, moth balls. I'm not sure what that means in terms of whisky taste. That's a first for me, for sure. After that I get clementine oranges, obviously after peeling them, of course. And a bit of vanilla.
Interesting and somewhat pleasant mix. Now on to the taste.
Palate:
Woah! The nose and the tongue are NOT in agreement here. Right out of the gate the first thing I'm getting is a harshness, which I found quite surprising considering the nosing experience. It's like something's been toasted here…that shouldn't have been. Now, there are some grassy notes, which is nice. But that's followed up with an odd flavor sensation. If there was such a thing as liquid rubber bands, that's what I'd call it. This was not what I expected.
Due to the ABV and the intense, initial taste, I'm definitely adding water.
Nose + Water:
The water releases some floral notes and some more sweetness, which is good.
Palate + Water:
Water helps kill some - but unfortunately not ALL - of that harshness. It's still there. After that, the water helps me pick up some cinnamon flavor. And then some overly cooked mash.
Finish:
The finish is moderate and leaves me with the taste of singed malt extract and black licorice.
Rating:
I'm a huge fan of John Campbell and the natural purity efforts of what these distillers are doing. I appreciate the natural way they make this whisky, the very cool, unique bottle with the tire track design, the history behind the brand… I like almost everything about this whisky…
(and here's where I'm going to, in the words of Rabbie Burns, DARE to be HONEST)
…almost everything EXCEPT the taste. I sampled this at three different times over three different days and I still came up with the same conclusion… this is a new distillery still trying to find its footing. In my opinion, it's just not that good, and I'm truly disappointed to have to say that. I was looking forward to this release. And while I will definitely look forward to trying their future releases - hopefully at a lower U.S. price -
For now I'm giving the Lochlea Sowing Edition First Crop a 5 finger pour.
Age Statement: NAS
ABV: 48%
Chill Filtered: no
E150a caramel coloring added: no
Average Price (750ml): $100 (USD)