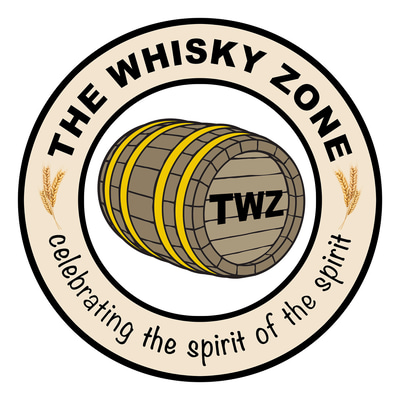 M&H Elements: Pomegranate Wine Cask
September 18, 2023
There are a lot of whisky awards ceremonies around the world but when one of the more prestigious ones based in the UK gives the Best Single Malt Whisky in the World award to a distillery that's NOT from Scotland, Ireland, or Japan but from Israel, I want to find out for myself what's making all those worldwide whisky heads explode. This week I'm reviewing the M&H Elements, Pomegranate Wine Cask release, that comes from the Mediterranean coastal city of Tel-Aviv in Israel.
Now I should start by saying that there was a specific release that won the Best Single Malt Whisky in the World prize at this year's World Whisky Awards and this is not it. My local store was sold out. So I went with the Pomegranate Wine Cask version. Same people, same quality, different recipe.
M&H stands for milk and honey and the distillery was founded in 2012 as the first whisky distillery in Israel. Being the first means there were no regulations around distilling whisky but M&H chose to follow the same strict rules that Scottish distillers must adhere to, so their spirits spend a minimum of 3 years in the casks before bottling - and all of their spirits are certified kosher.
This particular non-aged statement single malt whisky is a limited edition that was released for Rosh Hashanah, the Jewish New Year. It was matured in pomegranate wine casks and bottled at 46 percent ABV. It's non-chill filtered and there's been no artificial color added. Way to go, M&H! It's got a natural, light copper color that reminds me of honey, and the legs in the glass are thick and gloopy.
Now you may be wondering why pomegranate? Well, I spoke with the VP of global sales for M&H and he explained that there's a winery close to their facility that produces pomegranate wines and they're able to get these unique casks to mature this whisky in.
Pomegranates have grown in Israel for thousands of years and are typically ONE of the things eaten for Rosh Hashanah because of the belief that the fruit has 613 seeds which is the same number of commandments in the Torah, which is why this whisky is a special edition FOR Rosh Hashanah. Look at that, you got insights into whisky AND religion, all in one review!
Nose:
At first I get the strong sensation of fruit, like apples. That transitions into the sensation of caramel, in all its sweetness. Next, I detect a little citrus. Not surprisingly, I get the smell of honey. And then a combination of prunes and root beer.
Palate:
As a quick reminder, if you're pouring your first whisky pour of the day with this one, let your brain and stomach get on the same page by taking a second taste before you start making your judgement on it.
At first sip, I get a malty flavor, with almost like a beer aftertaste. Then there's this little explosion happening in my mouth, with a tangy zing thing dancing on the tongue. The next taste gives me some big buttery caramel notes. And then a big bowl of sweet cranberries.
This whisky is doing such cool things with a unique flavor profile that I'm going to leave it in my glass at 46 percent abv and make the call without any added water.
Finish:
It's got a moderate length with a flavorful finish. I get a buttery aftertaste mixed with some stewed prunes and bright oak tannins.
Rating:
I thought this was a surprisingly good whisky. But it also opens up a bigger question about distillers striving to create new and different whisky flavors for new and emerging consumer tastes and what that means for traditional, long-established methods of whisky making. Personally, I fall somewhere in the middle. There's nothing wrong with experimentation as long as there's also a consistent, core range that people can hang their hats on. But, hey, it doesn't matter what I think. There's a world full of consumers out there who will let these distillers know what they want. Alright, enough of the soapbox. This M&H release is very good. There are a whole bunch of complimentary, sweet sensations rolling around in there. They only produced just under 3,700 bottles so if you're interested - which I think you should be - get on the hunt. While I might not make it an everyday drinker, I'd have no problems sharing it with friends. I'm giving the M&H Elements, Pomegranate Wine Cask release an eight finger pour.
Age Statement: NAS
ABV: 46%
Chill Filtered: no
E150a caramel coloring added: no
Average Price (750ml): $79 (US)
https://mh-distillery.com/product/elements-pomegranate-wine-cask/