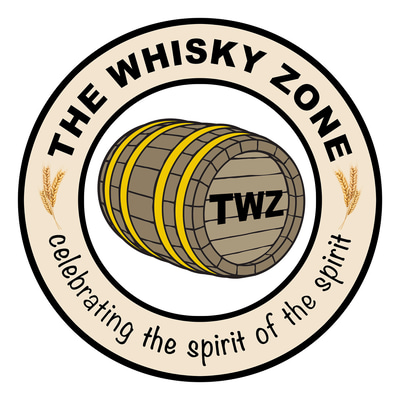 Old Pulteney 18 year old
January 15, 2023
They say geography and climate play a big part in developing the character and flavor profile of a whisky and if that's true, could it be the reason why they call this The Maritime Malt? In this review I'm headed to the farthest north east region of mainland Scotland to investigate the Old Pulteney 18 year old, from the Pulteney Distillery, located in the town of Wick, along the Caithness coastline, right alongside the North Sea.
As this is my first review of 2023 let me start by wishing everyone a very happy and healthy new year.
This 18 year old whisky is part of the Old Pulteney core collection, meaning if you like the first bottle you buy, they're doing their best to make sure there's another one just like it on the shelf for you the next time you head in to your favorite liquor store. The distillery itself is like most Scottish distilleries that have a long history: founded in the 1800s, passed from owner to owner, closed for a time, and then reopened to eventual great success.
Now before I get to the liquid inside, it's worth talking a bit about the bottle Old Pulteney whiskies come in. The unique and distinctive shape is a tribute to the shape of the pot stills the distillery uses. There's a bulbous part in the glass bottle that represents what are called boil balls or boiling balls and, through the magic of science, they tell me that's what helps add fragrance to the whisky. And this one's got some fragrance.
This 18 year old spirit has been bottled at 46% ABV and matured in ex-American bourbon casks and Spanish oak casks. That means there's an obvious sherry influence. While the label makes no mention of it, the website states that it is all natural color but there's no mention about chill filtering. And since 46% ABV is often the cutoff point where a whisky at 46% and below has the chill filtering process applied to it, I'm going to have to assume they did it. And if I'm wrong about that then the marketing team at the Pulteney Distillery needs to find space on the label for that information.
The natural color of this whisky is pretty cool - a tawny, auburn chestnut - and can I see two stages of oiliness: some initial 'quick runners' followed by very slow, meandering legs down the inside of the glass.
Let's take the nose for a spin.
Nose:
There is certainly a fruit-forward scent that comes from this whisky. I also get an initial sweetness like that of a Kentucky bourbon. The sweetness train continues, with a whiff of freshly whipped cream. Next up is what smells like warmed up prune juice. And I mean that in a good way. I get the smell of grapes, maybe a little wine-y, and finally a raisin-filled plum pudding.
So I feel a rhyme coming on.
When the nose is that sweet,
on the tongue don't be looking for peat!
Palate:
As you know if you've read or watched any of my previous reviews, I am of the opinion that he first whisky sip of the day can be misleading on your palate so it's best to look to the second one to start forming your opinions.
And my second taste springs forth the sweet flavor of vanilla. Then I pick up some caramel. There's a richness to this spirit that has an almost buttery taste. Next on the tongue I get what I describe as Coca-Cola, with the carbonation taken out, of course. For an instant I also got the taste of a little bit of soap. This is followed by a little milk chocolate and maybe a mix of cinnamon and nutmeg. Let's call it cinnameg.
With this flavor profile coming in at 46% ABV I am choosing to 'pass judgement on this spirit' with no added water. But, you know, you can always do that to your bottle, if you'd like.
Finish:
The finish is moderate and starts off sweet, like sugar, leaves a little fruitiness, and then, finally, FINALLY, the self-proclaimed Maritime Malt, gives me that slight sea salt on the tongue and lips. Even though it took awhile to get there, it's still a pretty good way to finish.
Rating:
The first time I tasted this whisky was last year at WhiskyFest in San Francisco and it was one of a 'small handful' that I made note of to try again. Well, it's one month later and I like it as much now as I did then. This is such an easy drinking whisky. It's smooth and full of sweet, bright flavors. On the downside, it is a little pricy and for a whisky that calls itself a Maritime Malt it took awhile for me to find those notes. But this is one I'd have no problem pulling off the shelf and sharing with friends… If there was any left in the bottle. Now is it the best 18 year old whisky out there? Probably not. But is it good? OH YEAH. I'm happy to give the 'Old Pulteney' "18 year old" a 9 finger pour.
Age Statement: 18 years
ABV: 46%
Chill Filtered: ?
E150a caramel coloring added: No
Average Price (750ml): $140 (USD)
https://oldpulteney.com/whiskies/18-years-old-single-malt-scotch-whisky/