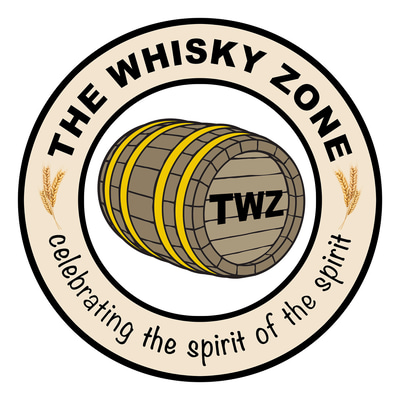 Royal Brackla 16
June 17, 2022
As a way to celebrate my 20th review at The Whisky Zone, I chose to head to the Scottish Highlands and selected a malt that's been called The King's Own Whisky, so you know they've been making it at least 70 years. It's the Royal Brackla 16 year old from the Cawdor Estate, in the town of Nairn, just west of the Speyside region of Scotland.
Owned by the spirits behemoth Bacardi for almost 25 years, Royal Brackla markets itself as the first distillery to get a Royal Warrant, which was issued by King William IV in 1833. And I'll be honest, I had to research what a Royal Warrant was. Basically, it means the King liked the whisky, said, send me a bunch of it, and you can tell people I'm a fan. With a bit more flowery, legal language thrown in. Hence, they use the term Royal in their name. Although generally people just call it Brackla.
These days it appears the spirit is used a lot in Bacardi blends - like Dewar's - so as a stand-alone single malt you probably won't see Royal Brackla on as many shelves as other brands.
It's been bottled at 40% ABV and it's been matured in first-fill Oloroso sherry butts. There's nothing on any of the packaging or labels or website that discloses it's chill-filtering or color added status, so I'll assume it's yes to both.
Whether it's been enhanced or not it's still got an attractive kind of tawny, chestnut look to it and some impressive long, lingering legs in the glass.
And, if you can find it on the shelf, the whisky comes in a big classy looking bottle that's got a heavy, quality feel to it and an impressive bottle stopper made of wood - it looks like mahogany - with an engraved metal plate on top. Creates a good pop.
Let's see if the nose pops, as well.
Nose:
Initially, there's an obvious sweetness on the nose, which might not be a very big surprise considering its region of origin. Then, I picked up some wood notes. The next one up was kind of unusual as it smelled kind of soapy, like fragrant lavender soap. I got a very nice whiff of chocolate covered cherries. And then definitely some sweet smelling honey, which is very pleasant on the nose.
As a drinker, I got the inkling that this would be pretty easy to take on the tongue.
Palate:
Initially, I detected a sort of buttery flavor. Then, a very pleasing, friendly spice taste, like crushed cloves, which I consider to be a nice spice taste. Then, some dried fruit. Just like on the nose, the tongue picked up chocolate. There's always something unusual and this time it was maybe like a rosey perfume. And finally, back to the spice, this time it was a zingy cinnamon sensation on the taste buds.
I very much enjoyed the flavor the way it is straight out of the bottle at 40% so there was no water added on my end for this review. Your results may vary.
Finish:
It's got a moderate length finish. Not especially long but smooooth. Like cherry marmalade but with a zing on the tongue that mellows out to a very digestible sweetness.
Rating:
The more you drink it, the smoother this whisky becomes. It goes down easy…almost too easy. Normally I'd tend to be kind of rough on a 16 year old release that's only 40% ABV but with this one I just outright, pleasantly enjoyed drinking it. Now, I will say, for a 16 year old whisky it's not overly complex. And if I'm looking for big hole here it's that the price - which is kind of high - probably prevents it from being an everyday drinker in my house but that wouldn't stop me from sharing it with basically everyone…except maybe my die-hard, peat head friends.
Not much to pick on, a lot to like. I'm giving the Royal Brackla 16 year old an 8 finger pour.
Age Statement: 16
ABV: 40%
Chill Filtered: yes
E150a caramel coloring added: yes
Average Price (750ml): $130 (USD)