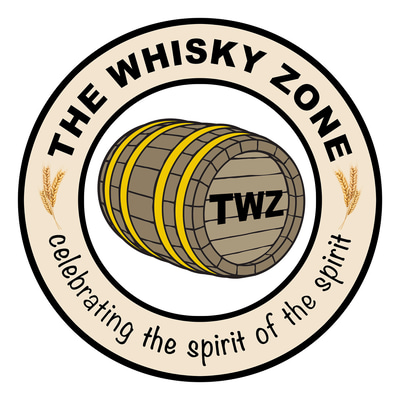 Scotch Malt Whisky Society 5.88 "A Sprig of Mint"
January 17, 2022
For anyone unfamiliar, the Scotch Malt Whisky Society was founded in 1983 in Edinburgh by Pip Hills and a group of like-minded whisky fanatics. As a side note to this review, Pip's book "The Founder's Tale" about how it all came to be is quite the enjoyable read. The Society releases single cask, single malt whiskies and, due to legal restrictions that were in place when they started, the Society never outright names the distillery where the spirit came from instead assigning it a number that has long since stopped being a secret, if it ever was. I first joined the Society back in the '90s and have been a devoted fan of their releases ever since. I picked up this bottle at the founding location of the SMWS, The Vaults in Leith, Scotland. This particular bottling is labeled 5.88 - the 5 referencing the distillery (they have a long and ever-growing list) and the 88 signifying how many casks the Society has bottled so far from that particular distillery - AND it's called "A Sprig of Mint", the unique name being another fun tradition of a Society bottling. And I'll save you the time looking it up online: it's an Auchentoshan, a Lowlands malt from Clydebank, just west of Glasgow that triple distills their spirits giving them a much more mellow flavor. It was released in 2021 as an 18 year old having been distilled back in 2003 and matured in a 1st fill ex-bourbon barrel. It's 58.1% ABV and as with all Scotch Malt Whisky Society releases there is no chill filtering and no color added. The coloring of the spirit in the glass is a very pleasing amber shade and the whisky has some very slow, oily legs.
Nose:
My first whiff is a sweet one, giving off the scent of chocolate-covered raisins. Next up on my smell adventure is is toffee, continuing along with the sweet notes. For the next olfactory scent, it seems like this whisky is laying down a serious sweet cherry cherry soda flavor. This is followed up with what I can only describe as BIG Bourbon!! … I mean, it's like I'm back visting distilleries and doing whiskey tasting in Kentucky (and across the border in Tennessee!), which means there's got to be some serious U.S. bourbon cask influence going on here. The next one is slightly out there. When I was a kid my mother would often wear her hair up in elaborate designs where the hair was high and this would necessitate her using a big can of hairspray to keep it all in place…so I'm picking up the smell of my mom's hairspray! There's also strawberry marmalade. And I'm topping off the nose with some maraschino cherries.
Palate:
My taste buds initially react to the flavor of cherry cough syrup, or some kind of a sweet almost medicinal cherry syrup, or maybe one of those cocktail syrups you'd find behind the bar. The next sip changes course, producing a bitter tang, similar to opening up a bottle of bitters. Now I'm blending the first two tastes with an intense sweet, citrusy puckering, like a grapefruit cut in half with honey poured over it. I also get a wheat taste, possibly from the mash.
BUT no sprig of mint
Now because it's over 58% ABV I think it'll be interesting to add some water.
Nose with Water:
With the water I'm getting bubblegum, like a cherry bubblegum (I know, I keep going back to the cherry). And also a little vanilla this time around.
Palate with Water:
I know it's fresh in my mind but I just swallowed that bubblegum I had from the nose and it's become juicy fruit
evergreen and pine cones
And yet, still, sorry SMWS, but no sprig of mint
Finish:
The finish on this one is not long but it is smooth. There's a little citrus on the tongue and a little bit of sweetness, too.
Rating:
This was a fun whisky to drink. While it's not from one of the distilleries that's immediately on the tip of everyone's tongue, it is a very good distillate and I believe the Society chose the right amount of time to keep it in the cask. I happily give the SMWS 5.88 release - "A Sprig of Mint - a 9 finger pour.
Age Statement: 18 years
ABV: 58.1%
Chill Filtered: no
E150a caramel coloring added: no
Average Price (700ml): £90.00 (GBP)