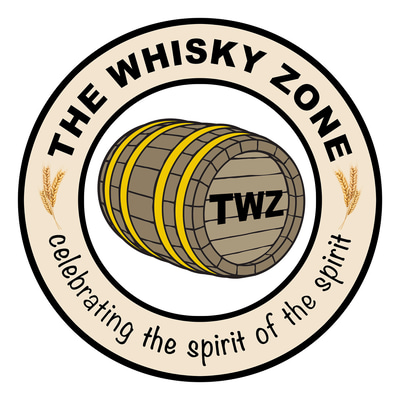 Scotch Malt Whisky Society 68.107 "Bountiful Brownie Bites"
April 29, 2023
In this review, I'm going to give some love to a release from the Scotch Malt Whisky Society. It turns out they've been delivering cask-strength whiskies to their members for 40 years now (and I should know, I've been a member for decades!). So in honor of that milestone, I'm pouring from their bottle called Bountiful Brownie Bites, cask number 68.107, which means it's from both the Scottish Highland Distillery Blair Athol, located in the town of Pitlochry, as well as the Society headquarters in Edinburgh, Scotland.
In my opinion, when you're a member of the Scotch Malt Whisky Society the only thing better than buying one of their releases is being able to buy it in person in Scotland, which is what I was fortunate enough to have the opportunity to do recently when I visited the Society's Bath Street members tasting room in Glasgow. A reminder, as I've mentioned before, the numeric code that the Society uses signifies where the whisky came from and how many casks the Society has bought - and bottled - from that distillery so far. You can find a complete list of the Society's codes under the resources tab on the Whisky Zone website.
This 14 year old single malt was distilled on the 22nd of February in 2008 and bottled at 53.8% ABV. It was initially matured in an ex-bourbon hogshead and finished in an ex-oloroso hogshead. If you're curious about cask types and sizes used for whisky production there's also info about that on The Whisky Zone resources page. As with all Scotch Malt Whisky Society bottlings it's non-chill filtered and there's been no color added. And that color is quite lovely, with a kind of polished mahogany, deep tawny look to it.
And the legs it produces creep down the glass very slowly.
Nose:
Initially I picked up the scent of vanilla custard, which was very pleasant. Add to that the smell of bourbon maple syrup and you begin to see a sweet pattern. Sticking the nose fully in the glass it was like doing a deep dive into a butter churn, soft and creamy. And, finally, the comforting smell of warm apple pie crust.
Palate:
If you're taking your first whisky sip of the day, try giving your taste buds a chance to adjust to the alcohol by waiting until your second sip to decide if it's worth moving on to a third.
The front of the tongue gave me the taste of rum soaked raisins. Followed by gluten-free cinnamon rolls. Actually, it tasted just like regular cinnamon rolls but since I have to eat gluten free I thought I'd throw a plug in there. And I also got the taste of molasses cookies in there.
Nose + Water:
After adding water, the malt seemed to be a bit more prominent on the nose. I also picked up a light ginger, like ginger ale. And i slight increase on the medicinal, like bandaids.
Palate + Water:
The water opened up a little more fruity sweetness, like a mellow cherry tart. In addition, I detected some molasses sugar.
Finish:
The finish has some moderate length to it, with the creamy spiciness of Mexican horchata and a little touch of sugar on the lips.
Rating:
With Society releases, it's important to remember that because it's a cask strength bottling it may be different - and probably IS different - than what the distillery itself is normally releasing, so it's unfair to review it straight up against other Blair Athol products. That being said, I love a whisky that digs up intense and memorable flavors and this one does that, which means the original product was a good starting point. The Society did an excellent job nurturing Blair Athol's distilled spirit here for 14 years. So I'm happy to give the Scotch Malt Whisky Society, 68.107 Bountiful Brownie Bites release, a 9 finger pour.
Age Statement: 14 years
ABV: 53.8%
Chill Filtered: no
E150a caramel coloring added: no
Average Price (700ml): £91.10 (UK)