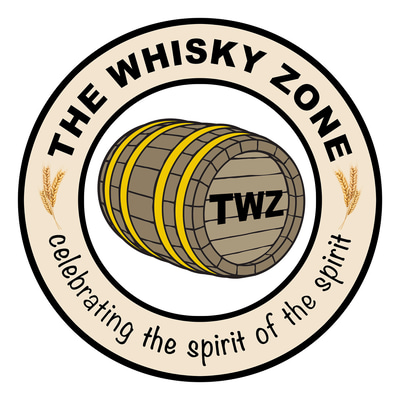 Talisker 2021 Distillers Edition
April 29, 2023
Since the 1990s, the multinational British spirits company Diageo has been putting out what they call Distillers Editions of their their Classic Malts releases. In this review, I'm going to see if the hype is real for one of these malts by pouring the Talisker Distillers Edition, distilled in the village of Carbost along the shore of Loch Harport on the Isle of Skye, in the Scottish Inner Hebrides.
The Talker Distillery first appeared on the scene in 1830, making it the 36th oldest distillery in Scotland, if my research is correct. Needless to say, there are a lot of distilleries in Scottish history. I came across this bottling at last year's WhiskyFest in San Francisco where I recall it being pretty good so I was curious if my whisky soaked memory from that night still carries some weight.
This 10 year old single malt was distilled in 2011 and bottled in 2021 at an ABV of 45.8%.
It's been double-matured in amoroso sherry casks and, while I can find nothing about chill-filtering - so I'll assume is - my research tells me that it has had coloring added.
When you pour this whisky into a glass, what you get is a spirit with a tawny, light copper color and some thick, quick legs.
I also want to mention one thing that jumped out at me regarding the marketing of this whisky by parent company, Diageo. Talisker proudly stakes its claim as the oldest distillery on the Isle of Skye. It's right there on the label. And while that's 100% true, it should be pointed out that there are only TWO distilleries on the island, so, you know, the competition is kind of light in that regard. Just wanted to point that out.
Nose:
The first thing that my nosed picked up was berries - maybe strawberries - that had been macerating in fortified red wine. Then it gets a little medicinal, like the smell of Bactine. I also get some prune juice. I also got an overall sweetness, like honey.
Palate:
As I am fond of suggesting, if this is your first whisky sip of the day, allow your mouth a few moments to settle in to the alcohol that just invaded it and then the second sip will reveal so much more.
The first taste I get is cherries. That was followed by caramel - slightly charred caramel. There was just a touch of brine on the tongue followed by a subdued spiciness. I got a very little bit of smoke and then a flashback to my youth with some rhubarb pie.
At around 45% ABV, I opted not to add water to this one and to judge it straight up.
Finish:
The finish is moderately long, with ash, salt, treacle, and sweet wine left in the mouth.
Rating:
This is a flavorful whisky. There are layers that blend a bit of smoke with a bit of sweet inside the mouth. I have no problem saying that if you buy this Scotch based on my recommendation you won't be upset with me for saying it's good. Because it is. However - and you may have suspected there was a however coming - every time I pour a dram of whisky, my hope is that I'm going to get FIREWORKS. I want to wake up the next day and already start making plans for when I'm going to uncork that bottle again. I want to open a bottle on a Friday knowing that it'll be in the recycling bin on Monday morning (#drinkresponsibly). But, to be honest, I'll probably have this one on my shelf for 3 or 4 years before I finish it, because for a mid-price point whisky it just didn't deliver the bang. I know there are Talker fans out there who will totally disagree with me, and that's ok. I'm giving the 2021 Talisker Distillers Edition release a 7 finger pour.
Age Statement: 10 years
ABV: 45.8%
Chill Filtered: probably
E150a caramel coloring added: yes
Average Price (750ml): $100 (US)
https://www.malts.com/en-row/products/single-malt-whisky/talisker-2021-distillers-edition-single-malt-scotch-whisky-70cl