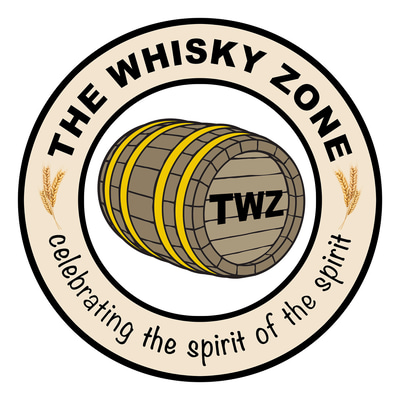 The Dalmore 12 Sherry Cask Select
April 5, 2022
In this review we're looking at a sherried expression from one of the more northern of Scotland's distilleries. It's the Dalmore 12 year old Sherry Cask Select from the town of Alness on the shores of the Cromarty Firth in Scotland.
If you have had any association with the Scotch whisky world there's a better than average chance that you've heard of Richard Paterson. If you haven't, that's ok but I would suggest that it might be in your best interest - from a whisky knowledge perspective - that you spend a little time researching him. Why would you do that? #1: He has been one of the industries most prominent ambassadors AND he'll put a smile on your face. #2: His nickname is The Nose and #3: Has your nose ever been insured by Lloyd's of London for over 2 million dollars? Anyway, Richard Patterson is also the Master Blender at The Dalmore and he's a firm believer in the personality and importance of the cask in the whisky making process.
And for this 12 year old Highland single malt Richard Paterson matured it in ex-bourbon casks and finished it in three different Oloroso sherry casks. It's bottled at 43% ABV. And It HAS been chill filtered and there IS color added. You can do what you want with that information.
That enhanced color yields a whisky that produces a lovely light mahogany shade in the glass and it has evidence of some decent oiliness, too.
Nose:
Initially, I'm picking up the scent of cherries, followed by what I would describe as prune juice. Next on the nose is the sweetness of bourbon balls. This is slightly off kilter but I'm detecting one of those insect repellent sprays. But one of the good smelling ones, I swear. Picking up some cola, without naming any specific brand name. And finally, some brown sugar.
I'm guessing there will be some sweetness on the palate.
Palate:
I will start with the not unpleasant taste of rum raisins. Big fat juicy ones. The sweet train continues with the flavor of pancake syrup, maybe that deep, rich pure maple syrup from Vermont or Maine. I can't stop. Chocolate mousse, but maybe a light chocolate. Next on the tongue is what I would categorize as fermented honey, like mead. And then dried fruit, although maybe that dried fruit has been slightly toasted.
With its sweetness and 43% ABV I'm going to let this review go with no water added.
Finish:
The finish is nice but not especially long. I'm getting a left over battle between sweet and zing, maybe some slightly singed seville oranges, stewed prunes, a little bitterness, and a little malt.
Rating:
This one is very easy to drink and I can understand why people have said good things about it. It's not outrageously priced and you could share it with practically anybody. I really like it. If I have one reservation it's that it's not SO distinctive that it makes you forget about all the other sherry-influenced whiskies out there. But if you buy it, you'll like it. I'm giving the Dalmore 12 year old sherry cask select an 8 finger pour.
Age Statement: 12 years
ABV: 43%
Chill Filtered: yes
E150a caramel coloring added: yes
Average Price (750ml): $75 (USD)
https://www.thedalmore.com/us/our-collections/the-principal-collection/12-year-old-sherry-cask-select/