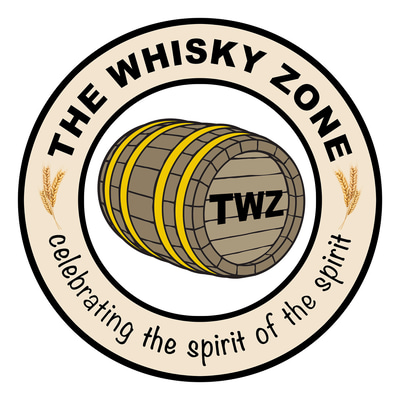 The Single Malts of Scotland Caol Ila 10
December 8, 2021
This review is my first of an independent bottling outside of an official distillery release. The Single Malts of Scotland is part of the Elixir Distillers group out of London, which is an independent bottler of Scottish whiskies which means they have their own stocks of single casks that they select from. This particular release was distilled on January 10th of 2011 at the Caol Ila distillery on Islay and released this year - 2021 - as a 10 year old, with this particular sherry butt cask bottled exclusively for the U.S. market. It's bottled at 61.9% ABV and the box states (although the bottle does not) that there is no chill filtering and no color added, so I'm able to judge this one on its own natural merits. It's got a light honey color and some nice, oily legs
Nose:
The first thing that I get from this whisky is the sweet scent of buttery caramel popcorn. Then there's what I would call some obvious Islay on the nose. From that I'm getting some maritime notes, definitely some brine. The proximity of Caol Ila to the sea makes that possible. Next on the nose is lemon furniture polish. For me, that's a pleasant thing. This next one is more tied to a distant memory. I'm detecting some disinfectant spray, that stuff your mother sprayed on your knee when you skinned it as a kid. Or maybe you're still spaying on your skinned knee as an adult! I'm picking up the fragrance of a warm, fruit compote, maybe just before you dish it over some ice cream. I love that melding of sweet things. Finally, if you've ever spent time in an old workshop surrounded by lots of woody smells, that's what I'm getting on the nose.
Palate:
My first taste is a tingly one, like a smokey cinnamon flavor, what I consider to be an unusual combination. Next up is a sweet vanilla toffee sensation. Now I have to say there's also definitely some smoke here. This is followed by going back to the sweetness, like some kind of a spiced apple dessert with a healthy dose of nutmeg or crushed up cloves. For the next flavor I get on the front of my tongue I'm going to go out on a limb that might be too narrow for some whisky purists to follow me out on because even though they're members of different families, this reminds me of a WAY better Captain Morgan's spiced rum. And I follow that up with the sensation of a charred tangerine.
Nose with Water:
I find that adding a few drops of water opens up more sweetness on the nose, like a strawberry jello. Now I'm also noticing what I would call a subtle grape juice aroma.
Palate with Water:
Just like on the nose, a few drops of water opens up a little bit of sweetness for the tongue. On the palate, I'm picking up some cherries. Maybe some cherries that have been boiled and reduced into a thick sauce that clings to the back of your throat. Or maybe like a cherry cough syrup. I would say it's more fruity, but with hints of chocolate. And while it's true that the water diminishes the spice level a bit, I need to be clear that it's just a very little bit.
Finish:
The finish is long and zingy!
Rating:
This is an interesting pour. I think it's quite tasty and there's certainly some complexity there, enough to interest any Caol Ila fan. For me, the spiciness was a bit over the top and it kind of got in the way of some of the other flavors there. Bottom line: it's a very good whisky that I'll definitely go back to but it may not be one of my every day drinkers. I'm giving The Single Malts of Scotland's 10 Year Old Caol Ila release an 8 finger pour.
Age Statement: 10 years
ABV: 50%
Chill Filtered: no
E150a caramel coloring added: no
Average Price (750ml): $100 (USD)