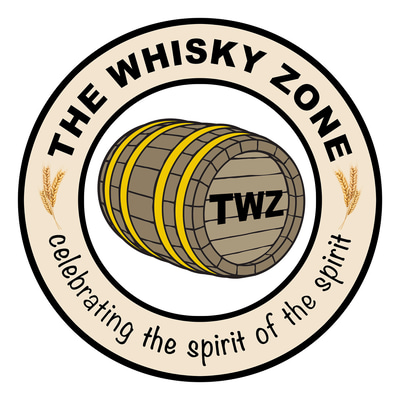 Waterford Organic Gaia 1.1
March 15, 2022
This review is of Ireland's first ever organic whisky. It's Waterford's Organic Gaia 1.1, from the south-east coast of Ireland.
Mark Reynier is the founder and owner of Waterford Distillery and when he sold the Bruichladdich Distillery in 2012 and then left Islay to come to Ireland in 2014 to make an Irish whisky, he bought the Guinness brewery in Waterford to start his distillery.
I had the opportunity to attend the Islay Whisky Academy last year and one of our guest lecturers was Ned Gahan, the head distiller at Waterford Distillery. Through him, I was exposed to the concept of biodynamic whisky making and learned about the partnerships Waterford creates with local farmers.
Waterford Organic Gaia 1.1 is Ireland's first whisky distilled from certified organic Irish barley.
Because they've been founded on the principle of terroir, one of the impressive things about Waterford whiskies is that on the back of the bottle is a unique code that you can enter in on their website to discover the provenance of your particular bottle of whisky, which is pretty cool.
On mine, for example, I learned the names of the farmers who grew the barley and where their farms are located, when the barley was harvested, the date distillation started, how long it was distilled for, the types of wood used for maturation, the soils, the yeasts, and a whole bunch of other stuff that whisky geeks like me love to explore. When you get YOUR bottle, check it out.
The bottle this whisky comes in is rather unique. Not only does it come in a very attractive blue shade, but it has one of the most unique glass stoppers you'll find at the top of a whisky bottle.
This non-aged statement single malt is part of Waterford's Arcadian Series and has been bottled at 50% ABV. It's non-chill filtered and there's no color added. The cask-influenced color is a pale gold, with very slow legs running down the side of the glass.
Nose:
My first smell is heavy and rich, like butter. Then I'm picking up the ocean, definitely what I might identify as some seaweed on the beach. Nice brine. Next I'm detecting the sweetness of fruit - maybe something like apricots. I'm not sure if I've just been sucked in by all the marketing around how the barley has been grown but I do get the farm, and that barley smell. Going along with that, I'm picking up some nice wet dirt. Kind of earthy. The next one is attacking me a bit as it's a little prickly on the nose. And finally, I've got to go back with the fruit, maybe like cooked cherries that have been reduced down.
Palate:
The first hit I get is big maritime, it's like I'm eating oysters up in Tomales Bay (and just an fyi, that's a Northern California reference). There's definitely some spice and it keeps growing the longer you let the spirit roll around on your tongue. I'm getting some toasted coconut. Cinnamon. Cinnamon toast. Okay, flashback time: when I was a teenager, when I was in high school and had just slightly slipped past that stage of complete parental oversight of my eating habits, one of my favorite quick out-the-door breakfasts was cinnamon toast. You know, pop some bread in the toaster, slather it with butter, and sprinkle generously with cinnamon. THAT'S what I'm flashing back to, cinnamon toast. In fact, I may go make some cinnamon toast as soon as I'm done writing this review! There is certainly a sweetness on the tip of the tongue and I'm going with cherry simple syrup or a cherry limeade.
This whisky comes in at 50% ABV here, so I added water for this review.
Nose with Water:
By adding a few drops of water, it comes across as a little bit more fragrant on the nose and hints of a little more candy-like sweetness.
Palate with Water:
It's interesting, with water the spirit is giving me a licorice flavor and it smooths out the heavy maritime sense with more of like an early morning sea mist.
Finish:
The finish is not especially long. I'm left with some black licorice, there's a bit of a zinginess, and I can't seem to get away from that slight hint of the sea.
Rating:
Waterford is blazing a new trail with their whiskies and its a trail I hope more distilleries follow. This young spirit is smooth with a few nice complexities…but for the price, I was hoping for a few more. But don't get me wrong, it's a quality spirit and I look forward to seeing the growth of their lines in the future. I feel good giving this Waterford Organic Gaia 1.1 a 7 finger pour.
Age Statement: NAS
ABV: 50%
Chill Filtered: no
E150a caramel coloring added: no
Average Price (750ml): $105 (USD)
https://shop.waterfordwhisky.com/products/organic-gaia-edition-1-1