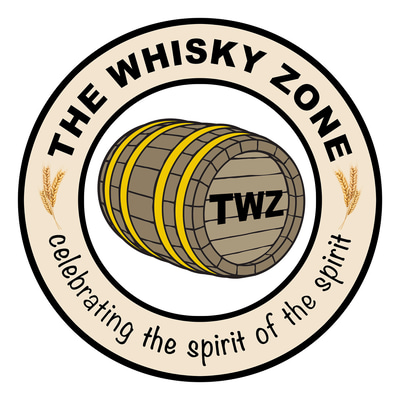 Woodrow's of Edinburgh Williamson 10 YO
May 7, 2023
This is a review of a whisky brand you've possibly never heard of but one that represents a well-known practice in the Scotch malt whisky world known as teaspooning. So join me as I take measure of the Woodrow's of Edinburgh 10 year old Williamson release, a spirit with distillery roots near the Islay town of Port Ellen and its blending home in Edinburgh, Scotland.
There are plenty of independent bottlers out there who routinely release whisky from distilleries using the distillery name. However, some producers of whisky have restrictions in place that don't allow the direct association of their name on the labels of these independent companies who purchase casks of their spirit. That's where the practice of teaspoonoing comes in. Basically, a small amount of another distillery's whisky is added to a cask so it's no longer an "official" single malt whisky by Scottish regulations, even though the small amount of whisky that's been teaspooned in has virtually no impact on the flavor and character of the original. But by teaspooning, or adding in, that small amount of another distillery's whisky it prevents the independent bottler from using the name of the original distillery, even though 99.9% of the spirit will be intact. It's not necessarily a system that makes sense to a consumer like me but I'm sure there are lawyers out there who understand it better than me. Here's an interesting take from Whisky-Online on the definitions around tea spooning and labeling.
This Williamson whisky is well known (by everyone with a functioning tastebud) to be from the Laphroaig Distillery and named after Bessie Williamson, the first female distillery manager - and the only woman to both manage and own a Scotch whisky distillery - in the 20th century.
This 10 year old Scottish malt was distilled on the 24th of April in 2012 and bottled at 58.3% ABV. It was initially matured in a refill ex-bourbon hogshead and finished in a Pedro Jimenez (PX) sherry hogshead for over a year. If you're curious about cask types and sizes used for whisky production you can visit The Whisky Zone Resources page where there's a link to a chart that details that info. The label on this bottle clearly states that it's non-chill filtered and there's been no color added. I say, why can't everyone do that? And that natural color has a lovely copper, mahogany appearance.
When it comes to this whisky's oiliness, gravity seems to have minimal effect on these SLOW, mesmerizing legs.
Based on the vibrant vapors that seeped out of the glass I did my review from, I knew going in that the nose would be lively.
Nose:
The first sensation I got was that of sweet peat. That was followed by a medicinal scent. Next up was coastal, very much like fresh, wet seaweed. You could say these are hallmarks of a Laphroaig spirit. Next thing to hit my nostrils was pine cones, but there was an earthiness that seemed to suggest they'd been marinated in beef broth. I got some smoked peanuts and then dark chocolate coated raisins.
When a whisky gives good nose, even money says the mouth should respond in kind. That was the case here.
Palate:
If you're trying this whisky, my suggestion is to always wait and pass no judgements from your first whisky sip of the day. (But, by all means, feel free to go to town on the second!)
When this 10 year old Williamson sat on my tongue I got the flavor of burnt - or maybe just singed - caramel very prominently. And, just like on the nose, I found there was a nice earthiness there. Next up was some peppered black licorice. And then sweet cherries…covered in volcano soot.
At 58.3%ABV, it seemed like this was a good one to add water to.
Nose + Water:
Initially, the water gave me the taste of some lightly - very lightly - smoked maple bacon. Then there's a nice sweetness, like eating salt water taffy, while standing out on the docks, and the person standing next to you just lit up a sweet-tipped cigar.
Palate + Water:
Adding water opened up much more of the cinnamon flavor from the spirit and then I got more of a sweet BBQ smoke taste.
There are some whiskies that I regret adding water to. Not this one. Adding water put this one over the top!
Finish:
It's a long, pleasing finish, with some ash, bandaids, grass, and pure maple syrup.
Rating:
This is a beautiful whisky. There were only 289 bottles in the outturn so you may have to move quickly but it'll go down smoothly if you get the chance. With that sherry finish, the taste is aces. The color is lovely. The finish is a treat! The only drawback I have is the price, which I hoped would be a little less expensive for a teaspooned whisky but, other than that, I'm happy to give the Woodrow's of Edinburgh 10 year old Williamson release a 9 finger pour.
Age Statement: 10 years
ABV: 58.3%
Chill Filtered: no
E150a caramel coloring added: no
Average Price (700ml): £110 (UK)