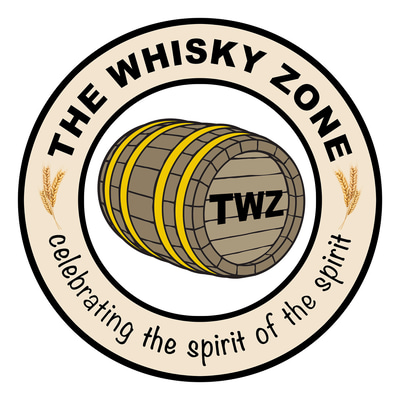 Ardbeg Ardcore
June 29, 2022
If you've ever felt a little rebellious in your life, a little out of step, maybe heeded the occasional call of anti-establishmentarianism, then perhaps this week's whisky will call out to you. Summon - or maybe discover - your inner punk and join me as I explore the Ardbeg Ardcore, from the Ardbeg distillery, located in the Inner Hebrides, alongside the Atlantic Ocean, just outside downtown Port Ellen, on the South coast of the Isle of Islay.
I was hesitant to do another Ardbeg review so close to The Whisky Zone review #19 but this year's Ardbeg Day release is still available on the shelves at the time of this writing so I figured it's probably okay to double dip. If you're curious about the Fèis Ìle celebration, you can check out The Whisky Zone review #19 for more details.
But let me just say that the marketing team at Ardbeg routinely has such fun with these releases. I mean, c'mon, how can you not love this stuff. So I decided to get a little Ardcore myself and pulled out my old leather jacket that I haven't worn in years to do the video review. And, trust me, the old punk attitude that came with having that leather jacket on again lasted at least 45 minutes.
This non-aged statement release has been bottled at 46% ABV using roasted black malt barley, a first for Ardbeg. I can't find anything about the casks its been finished in so I'll assume ex-bourbon. It's clearly stated that it's non-chill filtered and with a lovely light straw, pale gold color I'm pretty sure they didn't insert any color additives to it, either. As far as oiliness goes, what legs you can see inside the glass appear to me to be quick and almost non-existent.
As I move on to the nosing, I have to admit that an Ardbeg nose is always a pleasurable experience, in my book.
Nose:
Initially I detected what I can only describe as fruity iodine. And those are two words I've never put together in the same sentence before. There's certainly a berry or two in the glass. Maybe a little orange as part of a citrus edge the nose has. Next up has to be the Ardbeg smoke. But for me, it doesn't come across in that overpowering the way that some of their other releases are often viewed in. I get some of the wood, even though I don't exactly know what kind of wood it is! And that very intoxicating smell of the sea that you hope is there inside a glass of an Ardbeg spirit.
Palate:
It's always tough to avoid the first taste of an Ardbeg as an influencer.
Instantly there's a decent punch of smoke, although by comparison it's a lighter smoke than I'm used to encountering with an Ardbeg. I definitely got some spice. This was followed by a charred sweetness, like burnt cherries. Then I picked up what kind of tastes like a chocolat-y malt on the tongue. Up next is a citrus-y flavor, like grapefruit. I can detect some licorice. And then the unmistakable ash on the palate because, you know, it's an Ardbeg.
Because of the intensity of the black malt barley used here, I had to add a little water.
Nose + Water:
With water, It becomes a bit more floral, maybe a bit sweeter. I picked up a little cereal, maybe a little sea mist. And then some milk chocolate.
Palate + Water:
The water released a bit more spice. Then, I had a little chalky mouth feel. And on top of that there was the taste of burnt orange peels.
I have to say, I think I like the Ardcore better without the water. My suggestion: just drink it straight. At least that's what I'm going to do.
Finish:
The finish is somewhat long with some very pleasing camp fire smoke and a sweet malt aftertaste.Rating:Enjoying whisky is about having fun and you'd be hard pressed to find a distillery that has as much fun with their bottlings as Ardbeg. When you drink one of their spirits you expect a good smoky punch in the face but what I appreciated about this one is that it tempered that initial wallop with a little mellow sweetness, and I thought that was pretty good.
I'm giving the Ardbeg Ardcore a 9 finger pour.
Age Statement: NAS
ABV: 46%
Chill Filtered: no
E150a caramel coloring added: no
Average Price (750ml): $150 (USD)
https://www.ardbeg.com/en-US/our-whiskies/ardcore-limited-edition